Asmaa Alhadidi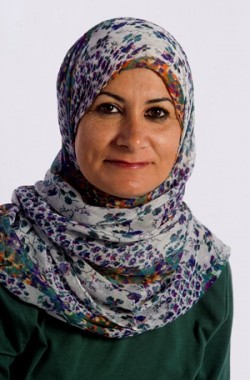 Asmaa Alhadidi is the director of the Department of Scholarships and Cultural Relations at Diyala University. Prior to this post, she directed the Continuing Education Unit in the College of Education for Human Sciences. Dr. Alhadidi continues to teach English at the university and is a founding member of TESOL-Iraq. She is also an active student advisor with the Iraqi Higher Education Advising Network.
Dr. Alhadidi holds a PhD in English literature and modern poetry from the University of Baghdad.
During her Humphrey year, Dr. Alhadidi intends to enhance her knowledge of recent methodologies of teaching English as a foreign/second language, such as TESOL standards, professional development of foreign teachers of English, classroom strategies, effective classroom management, and motivating learners. She hopes to upgrade her teaching methods through her studies and the exchange of ideas and experiences.