Jelena Durkovic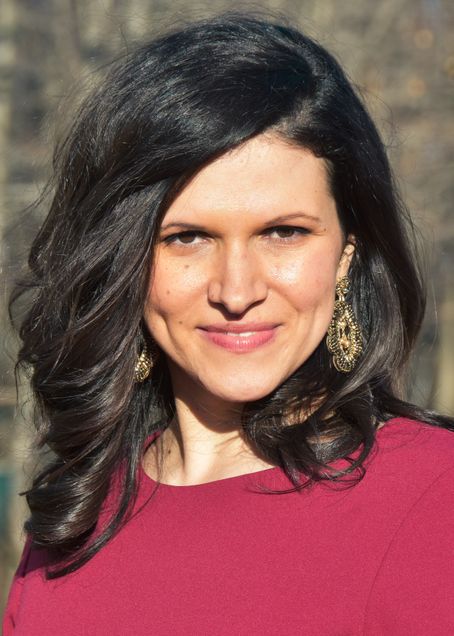 Assistant Director
Jelena Durkovic joined the Humphrey Fellowship Program at Boston University in September 2015 as Program Manager. Previously, Jelena served as a Staff Coordinator within the Pre-Professional Advising Office at the College of Arts and Sciences at Boston University. While at the Pre-Professional Advising Office, she worked with the department to serve the needs of Boston University students, alumni, and prospective students who are either on a Pre-Health or Pre-Law track and who aspire to further advance their education by going to professional schools.
Prior to joining Boston University, Jelena served in temporary administrative roles as a Fellowship Coordinator at Boston University School of Medicine and at Brigham and Women's Hospital as a Development Assistant and later as a Gift Processor. She previously served for several years for the Catholic Charities of Maine as an Interpreter, where she worked with newly immigrated families and individuals by providing a means of communication with the organization, service providers and employers, while rendering correct concepts and meanings between source and target languages.
Ms. Durkovic obtained a Bachelor of Arts degree in Political Science and International Studies from University of Southern Maine. She was a highly involved undergraduate student who especially took interest in the Model United Nations Student Organization (Model UN), where she served as both a member, and later as a President for two consecutive years. As the President of the Model UN, she collaborated with university administration, faculty and staff, in order to host a three day Model UN High School Conference for 500 high-school students from Maine and throughout New England. Additionally, she recruited and trained students for collegiate national and international Model United Nations conferences.
Originally from Bosnia, Jelena fully appreciates both the excitement and challenges one might face when immersed into a new culture. While growing up in Maine, she both participated in and worked with the Seeds of Peace International Organization, which ignited her passion for international collaboration, international education, and cultural exchange.
While at Boston University, Jelena plans to pursue graduate study in international education, and she is thrilled to work with the Humphrey Fellowship Program and Fellows at Boston University.
Whenever possible, Jelena likes to travel with her husband Jakov, and spend time with her nieces and nephews.