Global Programs Tapped by U.S. State Department to Deliver Online Course for UN Peacekeeping Operations in Nepal
During the 2019 spring and summer semesters, Boston University Global Programs received a grant of $30,000 to work with the U.S. Department of State and key members of the Nepal Army to create and launch a first-of-its-kind fully online English course to support international peacekeeping. The course – English for Peacekeeping Operations – was developed to improve the English reading, writing, speaking, and listening skills of Nepal's security forces as they prepare for deployment on UN missions. Developing these skills allows the participants to better communicate in English with their counterparts from other countries and write reports about their work.
An official of the U.S. State Department recognized the need for such an online course when he arrived in Nepal and spoke with the security forces there. They expressed a need for English language training because the UN uses English as the common language. Also, Nepal's security forces are often expected to work with security forces from other countries to investigate crimes, conduct interviews, patrol areas, and work with civilians and governments to resolve issues. Because communication is at the heart of cooperation and instrumental to successful engagement in the field, effective English language skills are critical to preserving peace and security in conflict zones.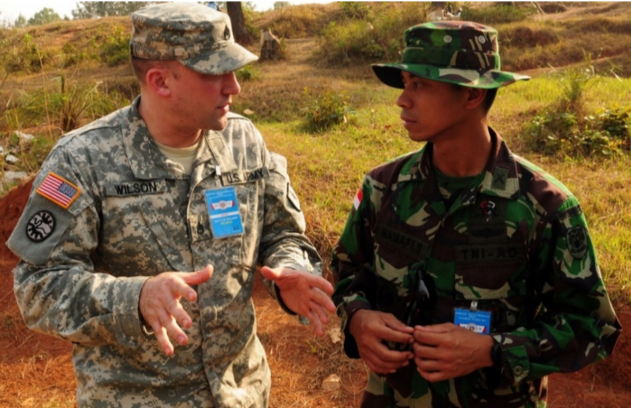 In addition to helping improve English language skills, the course aims to bridge cultural divisions among soldiers and includes cultural considerations, such as common and courteous ways to greet or approach people. Even seemingly mundane linguistic missteps can sometimes result in unnecessary conflict or misunderstandings, making both intercultural skills and solid English language skills critical.
The U.S. State Department selected BU's Global Programs for this work, appreciating BU's global identity and the expertise that Global Programs brings to international projects and initiatives. The project was led by Martina Mazaheri, Managing Director of CELOP, and Marisa Crowley, Global Programs Chief of Staff and Special Advisor to the VP/AP, working with two CELOP faculty, Dr. Carol Pineiro and Stephanie Ngom, CELOP Educational Technologist Mitchell Wolf, and Global Support staff. Faculty and staff from the Frederick S. Pardee School of Global Studies and the ROTC, along with consultants at the Department of Defense, provided invaluable insights on the content of the course modules, which included Health & Sanitation, Patrols, Transportation & Logistics, and Incident Response. Each module of the course is multi-modal, including both print and online materials, to ensure access in remote training centers globally. The online component of the course includes 25 animated videos created in close collaboration with DL&I, which engage course participants in essential reading, listening, and speaking skills, as well as introducing and reinforcing key vocabulary for each module. The course content is available as an open educational resource, and all the videos can be found online.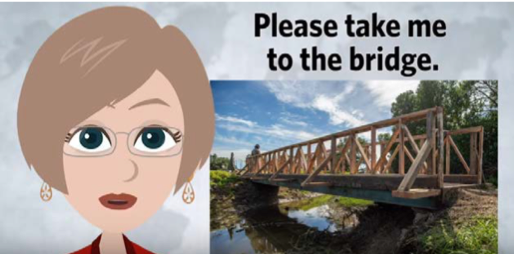 The course ran as a pilot program with 25 participants in Nepal from June 20 to July 22, 2019. Results from the pilot indicate that the course was successful in meeting its goals to improve participants' ability to use English effectively in a peacekeeping context, and the participants' and government officials' responses have been extremely positive. The consensus among the various stakeholders, including the Nepali Army and Peacekeepers, is that the course is engaging, student-centric, and extremely relevant for the intended audience. Based on this success, discussions are in progress to globalize the course, making it available for all peacekeeping training around the world, and expanding its use to police and other military audiences beyond the UN Peacekeepers in the future.
The work of UN Peacekeepers is complex and advances multi-dimensional mandates. According to the UN website, "UN peacekeeping helps countries navigate the difficult path from conflict to peace." The UN offers unique strengths, including "legitimacy, burden sharing, and an ability to deploy troops and police from around the world, integrating them with civilian peacekeepers to address a range of mandates set by the UN Security Council and General Assembly."