"Health in the Developing World: A Summary of Evidence from Randomized Trials" A lecture hosted by BU's Global Development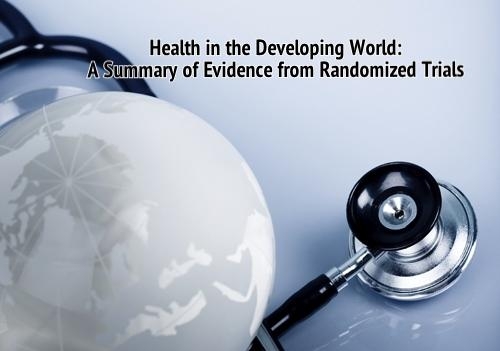 Health in the Developing World:
A Summary of Evidence from Randomized Trials
A lecture by Dr. Michael Kremer
Tuesday, March 19, 2013
12:00 to 2:00 pm
The Castle
225 Bay State Road, Boston University
Lunch included. Free event.
Seating is limited. Please register.
The lecture will summarize evidence from the growing body of randomized evaluations on health in developing countries.  Across a variety of contexts, consumer use of cost-effective products for prevention and non-acute care is highly sensitive to price and convenience, creating many opportunities for improving health substantially at low cost. The challenge of improving the quality of health services for treatment of disease is much harder.  Health care delivery in many developing countries is very poor, with weak incentives for public-sector health workers. Reforms that strengthen incentives show promise but institutional details matter.
Dr. Kremer is the Gates Professor of Developing Societies in the Department of Economics at Harvard University and Senior Fellow at the Brookings Institution. He is a Fellow of the American Academy of Arts and Sciences, a recipient of a MacArthur Fellowship and a Presidential Faculty Fellowship, and was named a Young Global Leader by the World Economic Forum. Kremer's recent research examines education and health, water, and agriculture in developing countries.  In 2006, Scientific American named him one of the 50 researchers of the year. He helped develop the advance market commitment (AMC) for vaccines to stimulate private investment in vaccine research and the distribution of vaccines for diseases in the developing world. He is a co-founder of Deworm the World, which promotes school-based deworming in the developing world, and is president of its board.  In the fall of 2010 he became the founding Scientific Director of Development Innovation Ventures at USAID. Dr. Kremer received his PhD in Economics from Harvard University.