Blackboard Language Support
On Friday, 2/24, IS&T activated the language packs in Blackboard.  The language packs allow an instructor to change the user interface language to French, Spanish, Italian, Portuguese, German, Chinese, Japanese or Arabic.  All of the menus, messages, and buttons for a course will automatically appear in the target language instead of English.  Changing the language is easy and can be accomplished in four steps:
2. Choose "Settings"

3. Choose "Set Language Pack"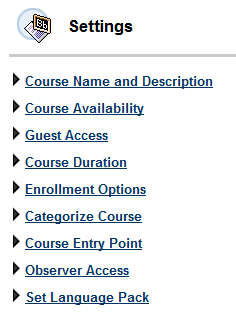 4. Select the appropriate language pack. Click the Enforce Checkbox if you don't want students to be able to change the language back to English.
Click "Submit".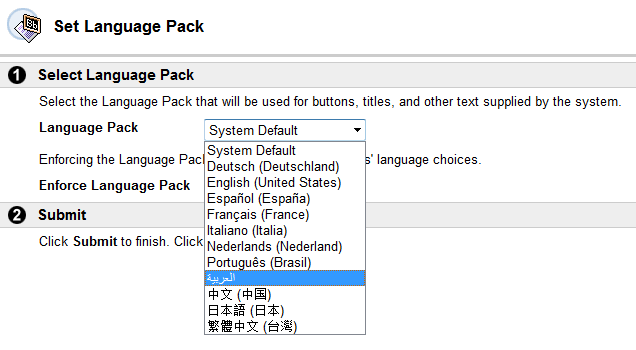 Here is an example of the French interface: