China's Global Energy Finance Database Cited in TIME
On Friday, November 1, TIME released "China Is Bankrolling Green Energy Projects Around the World", an article exploring Chinese financing of renewable energy projects around the world. The author, Charlie Campbell, cites "protecting scarce resources, cutting carbon emissions that spur global warming, and boosting energy security by reducing reliance on costly fuel imports," as the reason behind the country's new policy efforts. Although China's efforts are considerable in comparison to other countries, China "still generates 70% of its power from coal," citing the GDP Center's China Global Energy Finance database.
The vast majority of the more than $244 billion that China has spent on energy projects worldwide since 2000 have been on fossil fuels, according to data from the Global Development Policy Center, a policy-oriented research body affiliated with Boston University.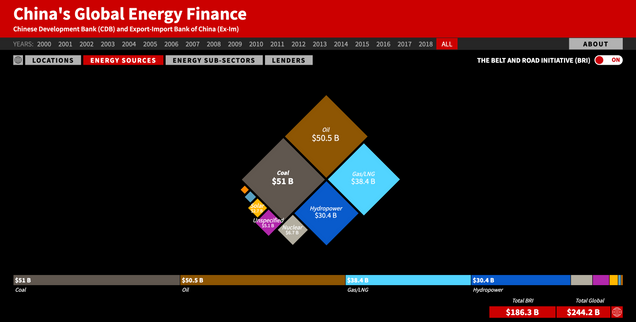 The China Energy Finance database allows those interested to search and display the overseas lending of the CDB and Ex-Im over time, across regions and within countries, and by type of energy source for the period 2000 to 2018.