Culinary Arts 30th Anniversary Gala: celebrating Jacques Pépin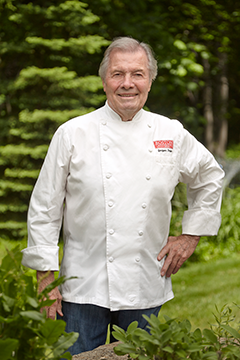 Jacques Pépin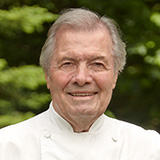 Born in 1935 in Bourg-en-Bresse, France, near Lyon, Pépin always found the kitchen to be a place of both comfort and excitement. He helped in his parents' restaurant, Le Pélican, and, at age 13, began an apprenticeship at the Grand Hôtel de L'Europe. He subsequently worked in Paris, ultimately serving as personal chef to three French heads of state, including Charles de Gaulle.
After moving to the United States in 1959, Pépin first worked at Le Pavillon, an historic French restaurant in New York City. From 1960 to 1970, he was director of research and new development for Howard Johnson's and developed recipes for the restaurant chain. At the same time, he earned his Bachelor's and Master's degrees at Columbia University.
Pépin is a former columnist for The New York Times and his articles have appeared in countless food magazines, especially Food & Wine. He is the recipient of honorary doctorate degrees from five American universities, was awarded France's highest civilian honor, La Légion d'Honneur, in 2004, as well as the Chevalier des Arts et Lettres in '97 and the Mérite Agricole in '92. He has received 16 James Beard Foundation Awards, including the Lifetime Achievement Award in 2005.
In 2015, Pépin received the American Public Television's Lifetime Achievement Award in November and the inaugural Julia Child Award, which was presented to him at The Smithsonian's National Museum of American History on October 22. A longtime close friend of Julia Child, he starred with her in a PBS series called Julia and Jacques Cooking at Home, which won both an Emmy Award and a James Beard Foundation Award in 2001. He also released his 28th cookbook and 13th companion PBS-TV series, Jacques Pépin: Heart & Soul in the Kitchen. The book was published by Houghton Mifflin Harcourt; the 26-show public television series was produced by KQED-TV in San Francisco, CA.
For the past 30 years, Pépin has taught in the Culinary Arts Program at Boston University. In 2011 he received an honorary doctorate from the University and in 2015 he was the Commencement speaker for Metropolitan College. He and his wife, Gloria, have called Connecticut home since 1975.
Chefs and Culinary Luminaries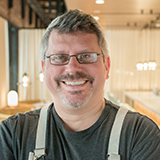 Jeremy Sewall
Host Chef
Acclaimed Boston chef, restaurateur and seafood authority Jeremy Sewall has worked in kitchens around the globe, from the Relais & Chateau White Barn Inn, to Boston's iconic L'Espalier, to one of the pioneers of the farm-to-table movement, The Lark Creek Inn in Larkspur, California. In late February 2006, Jeremy and his wife Lisa, a pastry chef, opened Lineage in Brookline, MA, which for 10 years was a beloved neighborhood institution. In 2010, Chef Sewall opened the Island Creek Oyster Bar steps from Boston's Fenway Park, with his business partners Garrett Harker and oysterman Skip Bennett. In 2013, he opened its sister restaurant, in Fort Point and in 2015 he opened a second Row 34 in Portsmouth, NH. Both are dedicated to celebrating the diversity of New England seafood and the passion of the people who bring it to the kitchen every day. In 2016, Jeremy and his partners opened another Island Creek Oyster Bar in Burlington, MA.
He's the author of the James Beard nominated cookbook, The New England Kitchen: Fresh Takes on Seasonal Recipes. In 2016, Jeremy co-authored a second book, Oysters: A Celebration in the Raw, with Marion Swaybill; the book presents a wide-ranging visual exploration of the iconic shellfish, including stunning portraits of more than fifty oyster varietals. Through his restaurants, Jeremy is dedicated to celebrating the diversity of New England seafood and the passion of the people who bring it to us. For Chef Jeremy Sewall, it's in his blood.
Cocktails and Hors d'Oeuvres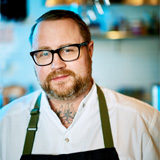 Jamie Bissonnette
Chef and owner of Coppa, Toro and Little Donkey
Bissonnette earned his Culinary Arts degree from The Art Institute of Fort Lauderdale by the young age of 19 and spent his early 20s eating and cooking his way through Paris, San Francisco, New York and Phoenix.
After cooking in Europe and across the US, Bissonnette settled in Boston and began working in some of the city's most notable kitchens. Following stints at a few highly regarded restaurants, Bissonnette opened Eastern Standard as executive chef in 2005. Next he was recruited for the steakhouse KO Prime, and that year in 2007, The Improper Bostonian named him "Rising Star Chef" and KO Prime "Best New Restaurant." In 2008, Bissonnette joined Ken Oringer as executive chef and partner of the acclaimed tapas restaurant Toro in Boston's South End and together in 2009 they opened the innovative Italian enoteca Coppa. StarChefs awarded Bissonnette Rising Star Chef that same year, and directly following Coppa was awarded 3 Stars in a rave review from the Boston Globe and honorable mention in Esquire's Best New Restaurants annual list.
In 2011, Bissonnette was awarded the prestigious honor of Food & Wine magazine's first ever People Choice Best New Chef. Since then, Bissonnette has been named Best Chef: Northeast at the 2014 James Beard Foundation Awards. Bissonnette is a champion of nose-to-tail cuisine and is well-known locally and nationally for his exceptional charcuterie and passionate dedication to supporting local, sustainable purveyors. In September 2014, Jamie launched his debut cookbook — The New Charcuterie Cookbook: Exceptional Cured Meats to Make and Serve at Home, featuring a foreword by Andrew Zimmern. Additionally, Jamie is a past winner and current judge of the Cochon 555 nose-to-tail competition
In Fall 2013, he opened Toro in New York City's South Chelsea neighborhood and it was met with critical acclaim from The New York Times, New York Magazine and others. In 2016, Bissonnette and Oringer brought Toro overseas to their first international location in Bangkok, and then to Dubai in Fall 2017. The duo also debuted their first project in Cambridge, MA—Little Donkey—in Summer 2016, which received a glowing review from Boston Magazine and Restaurant of the Year in The Boston Globe.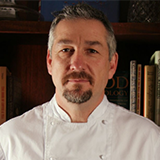 Chris Douglass
When the topic of sustainability arises, the name Chris Douglass isn't far behind. This beloved chef's commitment to sourcing the most local ingredients possible for his kitchen(s) began in the 1980's al-most a decade before the movement took hold.
A self-taught cook who washed dishes in a Beacon Hill restaurant as a teen, Chris credits the works of Julia Child and Alice Waters for his culinary inspiration.
He began cooking at ICARUS in the late 1970's, serving hand crafted food from a funky storefront in an ungentrified section of Boston's South End. Thirty years passed. The South End became a hot dining destination, and Douglass' fine New England based cuisine earned countless accolades and Best of's. The Boston Globe called his cooking style "an intelligent way to approach food ... dishes and flavors with integrity."
Chris opened Ashmont grill, in the Dorchester neighborhood where he's lived for years, in 2005, with financial backing from more than 30 enthusiastic local investors, and by creative municipal funding. Two years later, and just one block away, he opened Tavolo, the Italian sibling to Ashmont grill. As the nature of fine dining evolved, and a thirty-two year run, ICARUS closed its doors in 2009. The two Dorchester enterprises continue to gain patrons and acclaim. In June 2013, Tavolo, was named Saint Marks Area Main Streets Business of the Year by Mayor Thomas Menino's Main Streets program.
When not busy overseeing his restaurants, Chris donates his time and efforts to countless charitable organizations, and is on the advisory board for Future Chefs.

Cara Chigazola-Tobin
Cara Chigazola Tobin is the Chef and Owner of Honey Road, an eastern Mediterranean Mezze restaurant, in Burlington, VT. After spending 6 years at Oleana in Cambridge, MA first as the Sous Chef and then as Chef de Cuisine, she grew her passion for the flavors of the middle east. Her culinary curiosity has taken her to Turkey, Morocco and Lebanon. There she researched traditions and honed her skills as a chef. This past February, Cara was nominated as a semifinalist by the James Beard Foundation for the category of Best Chef: Northeast and Honey Road was nominated as a semifinalist for Best New Restaurant.
Honey Road is a culmination of culinary experiences that have helped bring Cara to where she is today and helped define the style that she calls her own. Cara is driven by her passion to create and also to unite and inspire people. Her California roots continue to influence how she approaches food while featuring the ingredients of the northeast and exploring the traditional flavors of the Middle East and Mediterranean. She currently lives in Shelburne, VT with her husband and three-year-old son.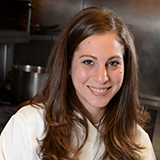 Nicola Hobson
Hailing from a family of great female cooks (inspired by their French heritage), Nicki Hobson has a distinguished palette and been comfortable in the kitchen from a very young age. As she grew older, Nicki worked in several restaurants in her small hometown in Illinois, always in kitchen-focused positions.
Nicki turned her family passion into a profession in January 2005 when she attended Boston University's intensive three-month culinary program (founded by Jacques Pépin, Julia Child, and Rebecca Alssid) where she learned about classic French techniques and international cuisines. After graduating at the top of her class, Nicki spent a year as a teaching assistant for the program.
While at Boston University, one of Nicki's professors was Chef Jeffrey Fournier and, during her tenure as a T.A., she spent weekends working at The Metropolitan Club in Chestnut Hill with Jeffrey. When he decided to open his own venture, 51 Lincoln in Newton Highlands, he hired Nicki as a full-time line cook. She spent three years there, quickly moving through the ranks to the Chef de Cuisine position.
During her time at 51 Lincoln, Nicki developed a strong interest in ingredient-driven cuisine which led her to Florence, Italy, in summer 2010 to study under noted Italian chef and cookbook author Benedetta Vitali for several months.
Once back stateside, Nicki met Chef Jeremy Sewall as he was in the process of opening Island Creek Oyster Bar with colleagues Garrett Harker and Skip Bennett. Jeremy hired Nicki as lead line cook at the new seafood restaurant. Fish and seafood had been her specialty at 51 Lincoln, and her innate skill helped her quickly master the Sous Chef and then Chef de Cuisine positions at ICOB, eventually being promoted to Executive Chef prior to the opening of Island Creek Oyster Bar's Burlington location in 2016.
Island Creek Oyster Bar's local, seasonal ethos has given Nicki the opportunity to truly appreciate ingredient-driven cooking and thinking creatively about making the most out of specific ingredients when in season.
When she's not busy developing unique and refined spins on New England seafood classics at ICOB, Nicki can be found exploring new restaurants, learning about different cooking techniques and pursuing her passion of seasonal ingredient-based cooking.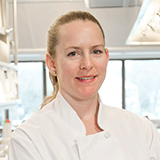 Carolyn Johnson
Over the last two decades, Carolyn has left her mark on Boston's culinary scene. From rocking the wood grills cooking Stan Frankenthaler's Asian-inspired cuisine at Salamander in Cambridge to spending time in the kitchen at Icarus, Chris Douglass' former New American restaurant in the South End of Boston, Carolyn has honed a breadth of knowledge and expertise.
Before joining forces with partners Ian Calhoun and Vincent Vela to open 80 Thoreau in 2011, Carolyn held the position of Chef de Cuisine at the highly praised Rialto Restaurant in Harvard Square. Over the course of a seven-year tenure under acclaimed Chef Jody Adams, Carolyn climbed her way up through the ranks at Rialto and worked closely with Chef Adams on the restaurant's re-conception in 2007. The experience helped define Carolyn's understanding and appreciation of how to effectively run the kitchen at a bustling restaurant.
The opening of 80 Thoreau, a progressive New American restaurant located in historic Concord, Massachusetts, was met with great praise. The team earned a three star review from The Boston Globe's food critic as well as countless awards, including Boston Magazine's "Best New Restaurant, West of Boston." In addition, Carolyn's attention to detail and passion for the craft earned her the recognition of a Food & Wine "People's Choice" finalist for three consecutive years. Thriving to work closely with the people who grow and produce the food she serves, everyone from the small organic vegetable farmers and mushroom foragers to the shellfish growers, Carolyn is committed to preparing locally sourced cuisine. Under Carolyn's expertise, 80 Thoreau's menu consistently showcases creative, seasonal dishes that embellish New England ingredients and traditions with French technique. For the last six years, she has crafted fabulous menus for 80 Thoreau and is proud to bring this same level of dedication to Mooncusser Fish House.
Serving as the mastermind behind Mooncusser's culinary program, Carolyn has created and executed a menu that highlights locally sourced species of fish, alongside sustainable alternatives. Featuring a diverse array of seafood dishes, Carolyn's menu emphasizes the natural beauty of fish, complementing local, seasonal ingredients and artful presentation. Every dish at Mooncusser is treated with the utmost care and quality preparation. The same thoughtfulness goes into the menus at the more casual Moon Bar. The team's newest venture, Cusser's Roast Beef & Seafood, is a fun take-out concept featuring signatures from Moon Bar in addition to a stunning rendition of the classic North Shore roast beef sandwich.
When she's not the kitchen, Carolyn is an active participant in Chefs Collaborative, an organization devoted to building connections among chefs and food professionals to move the hospitality industry forward. Additionally, she has been involved with Women Chefs and Restaurateurs, Share Our Strength and the Greater Boston Food Bank. In her free time, she enjoys traveling, hiking, and home brewing beer with her husband.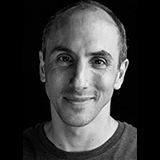 Michael Leviton
Michael Leviton's career pathway as a chef has been has been forged by a belief in sustainable change. After seventeen years at Lumière, eight James Beard Foundation Award nominations and numerous honors from Food & Wine, Bon Appétit, Gourmet and Saveur, he has stepped away from the day to day of the kitchen. As a founder of Region Foodworks and the Movo Consulting Group, and through teaching at Boston University, Michael is now expanding his reach by focusing his time and talent on projects and partnerships that demonstrate the promise of broadening food systems sustainability. He is a long-time member, and former Board Chair of the Chefs Collaborative, as well as a member of the Chefs Action Network, an Impact Program of the James Beard Foundation, and also sits on Monterey Bay Aquarium's Seafood Watch Blue Ribbon Task Force.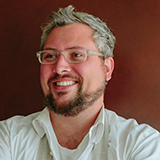 Colin Lynch
A lifelong New Englander, Colin grew up in Newburyport, Massachusetts and received his Bachelor's Degree in Professional Studies at the Culinary Institute of America before settling in Boston. During his time at the CIA, he completed an internship at Chef Barbara Lynch's flagship restaurant No. 9 Park and returned to work with her following his graduation. He was on the team there as she received her James Beard Award for "Best Chef Northeast" in 2003. Colin was then promoted to the role of Chef de Cuisine at No. 9 Park starting in 2004. During this time, as he played a key role in expanding the Gruppo to the South End with B&G Oysters and The Butcher Shop, developing menus, concepts and the teams.
In 2007, he took on the expanded role of Executive Chef for the Gruppo, where he was responsible for the its entire back of house operations, including menu development, training, quality control, and supervision over all chefs de cuisine. This role included planning the Gruppo's new Fort Point restaurants in the FP3 development, Drink, Sportello, and Menton. While leading the opening of Menton, Colin's efforts resulted in the restaurant achieving Boston's first Relais & Chateaux designation, being nominated by the James Beard Foundation for "Best New Restaurant" in 2011, being named by Esquire as one of the best new restaurants in the country, and receiving The Boston Globe's first four-star review from food editor, Devra First.
In June 2016, Colin opened a restaurant of his own with wife Heather Lynch and former Gruppo colleague Jefferson Macklin. Bar Mezzana, located in Boston's South End, has received rave reviews from local press and guests who praise the inspired crudo, handmade pastas, and warm hospitality. In fall of 2018, Colin and his team will open Shore Leave, a subterranean neighborhood tiki bar and restaurant at 345 Harrison Avenue in Boston's South End. In naval terminology, shore leave is the permitted time that sailors get to spend on dry land for a little rest and relaxation after being at sea for long periods of time; Shore Leave will reflect this notion of freedom and escape, drawing inspiration from the layered flavors and textures the team would crave if awarded their own tropical island vacation.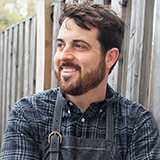 Barry Maiden
Chef Barry Maiden began work in professional kitchens at a young age in and around his home town of Abingdon, Virginia. Early in his career, Chef Maiden worked alongside Emile Labrousse, renowned French chef and teacher, in Nashville, Tennessee. Chef Maiden then went to the New England Culinary Institute in Montpelier, Vermont and as a NECI extern, he was hired at L'Espalier in Boston working under Chef Frank McClelland. He then took the Sous Chef position at its sister restaurant, Sel de la Terre on the Boston waterfront.
Chef Maiden's innate need to learn and grow along with his commitment to sustainable food practices drew him to work with Chef-Owner Michael Leviton at Lumière, as Chef de Cuisine. Maiden's five year stint at Lumière was the final step before opening his own kitchen in 2008, Hungry Mother in Cambridge, MA. He was quickly named one of Food and Wine Magazine's "Best New Chefs" in 2009 and in 2015 he was awarded the prestigious James Beard Award for "Best Chef Northeast."
In the summer of 2015 Hungry Mother closed its doors to allow Maiden to explore new opportunities. Chef Maiden is a faculty member of the culinary arts program at Boston University, and continues to bring his unique Southern approach to cooking in the Boston area.
In his current role at Future Chefs, Chef Maiden is responsible for overall kitchen management and provides culinary direction for youth development programming and community events.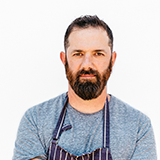 Tony Maws
Tony Maws is a non-traditional chef—an "idealist with a kitchen" might be a more appropriate job description. His ideology: local, seasonal and sustainable ingredients are intrinsically better and these ingredients form the most significant part of what makes great food great. Tony embarked on an eight-year journey that included stints under local chefs Kenneth Oringer at Restaurant Clio and Steve Johnson at the Blue Room; Bernard Constantin at Larivore in Lyon, France; Roland Passot at La Folie and Wolfgang Puck at Postrio in San Francisco; and Mark Miller at the Coyote Café in Santa Fe. Tony is particularly grateful to Chef Chris Schlesinger, for giving him his first big break: a chance to chop vegetables at the East Coast Grill. He originally opened Craigie Street Bistrot in 2002, which moved to its Main Street home in 2008.
Tony grew up just across the river in Newton, and now lives in Cambridge with his wife Karolyn and their son Charlie. His career highlight to date was when he got to cook for his favorite band, Wilco. His interests include the Red Sox, reading cookbooks for pleasure (he has a collection of more than 200), skiing, eating Chinese food, and traveling—particularly to France.

Kevin O'Donnell & Michael Lombardi
Kevin O'Donnell and Michael Lombardi are the co-executive chefs and owners of SRV, a Venetian inspired restaurant in Boston's South End. They met cooking in Orvieto, Italy, where their shared love for making pasta and Italian culture overrode their desire to return to culinary school. With a grand total of one tattoo between the two of them, they moved to NYC to work under Mark Ladner at Del Posto. A few years later they jetted back to Europe to oversee the kitchen of L'Office, a neo-bistro in Paris. The team won Best New Bistro in 2012 and credits their success to an oblivious recreation of French food that locals found to be both inventive and refreshing. Ready to be closer to home, they relocated to Boston and joined up with restauranteur Jim Cochener at The Salty Pig. The trio, as partners, opened SRV in January of 2016 with pastas made from house milled grains and reinterpretations of classic cicchetti. SRV earned a perfect 4 star review and received Best Italian Restaurant two years in a row from Boston Magazine. Awarded Best New Restaurant by Eater Boston and a James Beard semifinalist for Best New Restaurant in America, SRV continues to explore the unique flavors and techniques of northern Italy.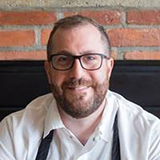 David Punch
Cooking has always been my passion. Even while learning to make the most basic of pancakes in my home economics class at Natick High School, I felt a connection to the craft. As a young man, I went on to cook in Vermont which further deepened my love of all things food and became the catalyst for my love of the restaurant world as well. Since then, I have never looked back. My early cooking career in Boston was spent at the Nightingale, Upstairs on the Square, and Restaurant Rendezvous. I then had the fortune of running Ten Tables Jamaica Plain as head chef. Three years later, I became an owner myself when I opened Ten Tables Cambridge in Harvard Square. Since my Boston and Cambridge days, I've gone on to own and run three successful restaurants in Newton-Sycamore, Little Big Diner and Buttonwood. All of these experiences have not only given me the opportunity to hone my skills but have also reinforced what I feel is most important in creating an approachable and delicious menu: flavorful ingredients executed professionally.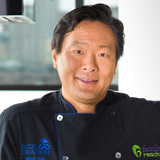 Ming Tsai
Ming Tsai is the James Beard Award-winning chef/owner of Blue Ginger and Blue Dragon in Massachusetts. Blue Ginger officially closed as of June 3, 2017 after 19 years of dedication and wonderful service. Blue Ginger provided Chef Tsai with a national platform to make thousands of people happy through food, and truly created a family among staff, managers and regulars. An Emmy Award-winner, Ming hosts PBS-TV's Simply Ming, now in its sixteenth season. Ming is the author of five cookbooks: Blue Ginger: East Meets West Cooking with Ming Tsai, Simply Ming, Ming's Master Recipes, Simply Ming One-Pot Meals and Simply Ming In Your Kitchen. Ming supports many charities including Family Reach, a non-profit whose mission is to provide financial relief and support to families fighting cancer, of which he is currently the President of the National Advisory Board. For more visit www.ming.com.
Four-Course Dinner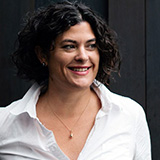 Renee Erickson
Renee Erickson is a James Beard awarding-winning chef, author, and co-owner of multiple properties in Seattle, Washington: The Walrus and the Carpenter, The Whale Wins, Barnacle, Bar Melusine, Bateau, Rana e Rospo, multiple General Porpoise Doughnuts and Coffee locations with several exciting projects coming very soon. As a Seattle native (well, Woodinville to be exact), Renee's restaurants highlight the bounty of the Pacific Northwest with a European sensibility. Bon Appetit Magazine has compared her to M.F.K. Fisher, Elizabeth David, and Julia Child.
Dedicated to creating an environment that not only nourishes the body but feeds the soul, her restaurant design work with business partners, Chad Dale and Jeremy Price, have received national press and attention.
Renee Erickson's food, casual style, and appreciation of simple beauty is an inspiration to her staff and guests in the Pacific Northwest and beyond. In 2014 she published her first cookbook "A Boat, a Whale and a Walrus" to critical acclaim, finding itself on top reading lists while winning a 2015 PNBA book award - the first for a cookbook.
Renee graduated from the University of Washington with a BFA and currently serves on the board at UW's School of Art + Art History + Design. She lives in Seattle's Ballard neighborhood with her husband Dan, dog Arlo, and cat Brooklyn.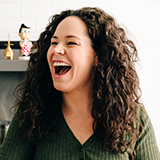 Stephanie Izard
Stephanie Izard, James Beard "Best Chef: Great Lakes" recipient 2013, and 2011 Food & Wine "Best New Chef," is the Executive Chef/Partner of three Chicago restaurants, Girl & the Goat, Little Goat, and Duck Duck Goat. Most recently, Izard was also awarded with the coveted title of "Iron Chef" after winning season 1 of Food Network's Iron Chef Gauntlet. Additionally, Izard was the first woman to win Bravo's Top Chef (Season 4/2008) and is the only winner of the original version of the show to take the title of "Fan Favorite."
A 2011 James Beard "Best New Restaurant" nominee, Girl & the Goat has been praised by high-rofile publications such as Saveur, New York Times, Food & Wine, Better Homes and Gardens, and others. Little Goat, Stephanie's highly successful follow-up to Girl & the Goat, encompasses a diner, coffee shop, bakery and bar. In March 2016, Stephanie opened her third restaurant, a Chinese concept called Duck Duck Goat in Chicago's West Loop neighborhood.
Among other recent projects, Izard has a product line called This Little Goat, consisting of cooking sauces and spice mixes for home cooks. Izard's first book, Girl in the Kitchen, was released in the fall of 2011 (Chronicle) and her second book Gather & Graze was released April 2018.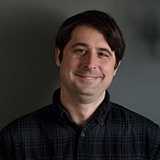 Justin Walker & Danielle Johnson Walker
Chef Justin Walker discovered his love for cooking at an early age while preparing holiday meals with his grandfather. After spending 15 years in the kitchen at Arrows, the Ogunquit, ME restaurant opened by James Beard Award-winning chefs Mark Gaier and Clark Frasier, and then as executive chef of Kennebunkport's Earth at Hidden Pond, Justin is widely known for his approachable and refined cooking style inspired by his love of old world practices and techniques. A StarChefs "Rising Star" of Coastal New England, Justin creates soulful dishes using a simple presentation style that celebrates the ingredients of his home in Maine and the 17-acre family farm in Cape Neddick where he and wife Danielle Walker raise dairy goats and chickens, forage the land and harvest their own crops, yielding everything from goat's milk to wildflower honey and strawberries, blueberries and heirloom tomatoes.
In early spring 2018, Justin and Danielle Walker opened Walkers Maine in Cape Neddick. The Walkers Maine menu will revive classic New England dishes with chef Justin's seasonal, modern perspective, bringing an element of comfort and nostalgia that mixes the old with the new and celebrates a region rich in history and proud of its native ingredients. As longstanding members of the Maine culinary community, Justin and Danielle will foster a local and sustainable mentality through their familial ties with regional farmers and fishermen, and a thoughtful utilization of their own 17-acre farm.
Special Guests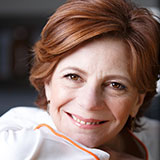 Jody Adams
In 2016, James Beard Award-winning Chef Jody Adams shut the doors on her Harvard Square restaurant Rialto after an extraordinary 22-year run. Great food, in her view, no longer depended on a fine dining environment. She turned her attention to the Boston restaurants she built and runs with partners Eric Papachristos, Sean Griffing and Jon Mendez.
The lively restaurant TRADE had been rocking on the Greenway in the financial district since 2011. Saloniki, a fast-casual Greek restaurant in the Fenway, has had lines snaking out the door from its opening day in 2016; its Kendall Square spinoff, opened later that year, is equally popular. Finally, diners looking for a taste of Adams' signature Mediterranean dishes without the white-tablecloth formality have found a safe harbor in Porto, a full-service restaurant next to Saks Fifth Avenue that opened a few months before Rialto closed. "I never stand still," Adams says.
With a closetful of "best" awards for her food and restaurants, Adams is proudest of her work advocating for children's welfare or combating hunger through her support of the Boston Food Bank. In 2010 she received the Humanitarian of the Year Award from Share Our Strength. During regular visits to Haiti, she has helped to shape the hospitality programs for Partners In Health facilities.
Adams might now be perched at the pinnacle of her career, except that another pinnacle might be just around the corner. A third Saloniki opened in Harvard Square in early October this year. She's definitely not standing still.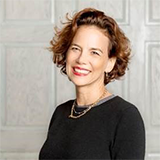 Dana Cowin
Dana Cowin, best known for her two decades as the Editor-in-Chief of Food & Wine Magazine, is a tastemaker, talent scout, consultant, author, lecturer and radio show host. During her tenure at the award-winning magazine (1995-2016), she oversaw every editorial aspect of the brand from print to web to books to social media. She expanded and introduced several programs to highlight emerging talent including the magazine's annual Best New Chefs award and Most Innovative Women in Food and Drink. After Food & Wine, Cowin joined the ground-breaking restaurant group Chefs Club to continue her role as a scout, selecting chefs from around the world to be featured on their curated menus. Cowin moved on to launch DBC Creative, a branding consultancy and to become host of "Speaking Broadly" on Heritage Radio Network, interviewing extraordinary women in the food industry about their greatest challenges and triumphs.
A sought-after speaker, Cowin has been a judge on Bravo's "Top Chef," a presenter at TedXManhattan, a lecturer at the Food & Wine Classic and multiple other food festivals and other events. A noted author, Cowin in 2014 published Mastering My Mistakes in the Kitchen: Learning to Cook with 65 Great Chefs and Over 100 Delicious Recipes, which garnered a spot on many "Best of Fall" lists. Cowin serves on the Board of Directors of City Harvest, a hunger-relief organization, and Hot Bread Kitchen, a workforce development group. For her many contributions to the culinary world, Cowin was inducted in to the James Beard Foundation's Who's Who of Food & Drink.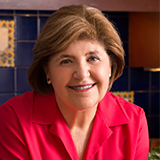 Mary Ann Esposito
Authenticity, history, tradition.
Those three words define Mary Ann Esposito and the signature cooking style that has made her one of America's most loved television chefs.
As the creator and host of the nationally televised PBS series, Ciao Italia with Mary Ann Esposito™, she has brought those values to millions of Americans. This year, the series celebrates its milestone 27th season, making it the longest running cooking series in television history.
Through Ciao Italiaand appearances on other television programs including The Today Show, Regis and Kelly, QVC, the Food Network, Discovery Channel, Fox, Martha Stewart Radio, RAI International, The Victory Garden, Simply Ming, and so many others!), she has been able to share traditional Italian cooking with audiences around the world.
Mary Ann has worked beside world-renowned chefs like Julia Child, Todd English, Daisy Martinez, Sara Moulton, Jacques Pepin, Martin Yan, and countless others who share the same passion for cooking.
Numerous organizations have recognized Mary Ann for her efforts to preserve the traditions surrounding Italian food and culture. In 2013 she received the Order of the Star of Italy Cavaliere award from the President of the Italian Republic as well as the Premio Artusi award for her work in promoting Italian food. Johnson and Wales University presented Mary Ann with their Distinguished Author Award. St. Anselm College conferred an honorary doctorate for her dedication to teaching and preserving authentic Italian cuisine. The Italian Trade Commission further distinguished Mary Ann by naming her a 2010 Hall of Fame honoree.
The Order Sons of Italy in America (OSIA) honored Mary Ann with the 2009 Lifetime Achievement in the Culinary & Cultural Arts of Italy award. To promote the rich history and customs of Italian Americans, Mary Ann is involved with both OSIA and the National Italian American Foundation (NIAF).
As a NIAF member, Mary Ann has appeared as a spokesperson for the foundation's public service announcements. Mary Ann's participation in OSIA and NIAF are part of the focus of the Mary Ann Esposito Foundation, whose goal is to continue the tradition of Italian cooking in the United States by providing scholarship to the next generation of authentic Italian chefs in the United States.
Mary Ann is the author of 13 cookbooks including her most recent, Ciao Italia: My Lifelong Food Adventures in Italy.
In addition, she hosts an annual trip to Italy for students to experience hands on cooking classes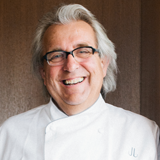 Jean Joho
Known the world over for having made an indelible mark on the culinary world with his exquisite personal cuisine, Chef J. Joho humbly entered the profession as a 6-year-old, peeling vegetables in his aunt's restaurant kitchen in Alsace, France. His formal training began as a 13-year-old apprentice for Paul Haeberlin of the acclaimed L'Auberge de L'Ill, and continued in kitchens in France, Italy, and Switzerland. By the age of 23, Joho was the sous chef at a Michelin three-star restaurant where he commanded a 35-person staff. It was while he was studying at the Hotel Restaurant School in Strasbourg that Joho immersed himself in the hotel and restaurant business, as well as the arts of butchering, pastry, cheese and wine.
Joho's rise to international success began on the 40th floor of the Chicago Stock Exchange with Everest, which is now one of the world's premier dining rooms. Today, his establishments across the country in Chicago (Everest, Studio Paris), Boston (Brasserie JO) and Las Vegas (Eiffel Tower Restaurant) set standards for dining and win accolades at every turn. Joho is also a partner in several other concepts, including Chicago's Nacional 27 and M Burger, and was a founding partner of the Corner Bakery concept.
Inspired by the arts, Joho has filled his restaurants with the work of many of his friends, including Ivo Soldini, the Swiss sculptor whose bronze statues adorn each of the tables at Everest, Italian sculptor Virginio Ferarri, and painters including John Westmark and Tim Anderson. Joho has also authored "The Eiffel Tower Restaurant Cookbook: Capturing the magic of Paris" where he shared 50 of his signature dishes, transporting the magic of Paris into kitchens of gourmet homes across the country.
Chef Joho was awarded the Critic's Choice Lifetime Achievement Award by the Chicago Tribune in 2016. See the video presentation of Chef Joho experience here. Joho was also named "Restaurateur of the Year" by Gayot in 2012. James Beard Foundation has awarded; "Who's Who", "Best New Restaurant", "Best American Chef: Midwest"; nominations for "Best Outstanding Restaurant", "Outstanding Chef," and "Outstanding Service."
Recently, Chef Joho and his team at Everest celebrated the 30th anniversary of the French fine dining institution, which Robert Parker calls "a brilliant meal from a great chef at the top of his game." Everest has been awarded many accolades; The highest marks from Chicago Tribune, Chicago Sun-Times and Chicago Magazine, the "country's best selection of Alsace wine" by USA Today, The New York Times and Saveur and the Five-Diamond AAA rating. Everest is a member of Les Grande Table Du Monde Traditions & Qualité, Maitre Cuisiniers de France and the only Chicago member of the prestigious Relais & Chateaux/Relais Gourmand.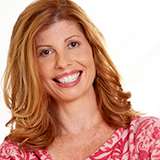 Claudine Pépin
Many of you have watched Claudine co-hosting with her father, world-renowned chef, Jacques Pépin, preparing delicious meals and sharing cooking techniques, on "Jacques Pepin's Kitchen: Cooking With Claudine" and "Jacques Pepin's Kitchen: Encore With Claudine." All three of their public television shows have received the notable James Beard Award.
Her first book, Kid's Cook French, an IACP Cookbook Award Finalist, was published in the Spring of 2015, and is a collection of thirty favorite, simple, classic French recipes in both English and French, illustrated by her father Jacques and daughter Shorey. She is the co-founder and President of The Jacques Pépin Foundation, The Jacques Pépin Legacy Fund, and the Godmother of Oceania Cruises's "Sirena.""
Claudine, her husband Rollie Wesen, who is the Co-Founder and Executive Director of The Jacques Pépin Foundation, a board member of the Jacques Pépin Legacy Fund and a Faculty Member at Johnson & Wales University in Providence, along with their daughter Shorey, and two mischievous cats, live happily Rhode Island.
"Food doesn't have to be complicated. It needs to be wholesome, nutritious and preferably well seasoned. And, it's always best when shared with those you love."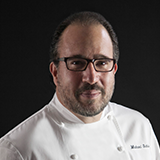 Michael Schlow
With restaurants spanning the country, Michael Schlow is one of the most influential and respected chef/restaurateurs in America today. His ability to capture a variety of global cuisines and techniques has led to appearances on The Tonight Show with Jimmy Fallon, Bravo's Top Chef Masters, The Today Show, Good Morning America, The Rachel Ray Show, CBS This Morning, Nightline, and The Food Network. He's been the recipient of many awards including being named "Best Chef in the Northeast" by the James Beard Foundation, "Best Chef in the Country" by Sante Magazine, as well as the "Culinary Award of Excellence" given out by Robert Mondavi to only 6 recipients a year.
Schlow has spent his life cultivating his craft, learning the restaurant business the old-fashioned way, from the bottom up. Starting as a dishwasher at age 14, Schlow has excelled at every position in the industry. He worked his way up through some of the best restaurants in the world, and now as owner and concept creator, has shown the ability to continually produce restaurants that are critical, as well as financial successes.
His restaurants have been recognized as some of the best in the world by Esquire, Food & Wine, Conde Nast Traveler, and Gourmet.
He is the author of "It's About Time, Great Recipes for Everyday Life" and is regularly requested to appear and speak about the restaurant and hospitality industry.
Originally from Brooklyn NY, Michael travels extensively and enjoys golf, music and photography. He makes his home in Boston, MA with his artist wife Adrienne and his two daughters Petra and Axelle.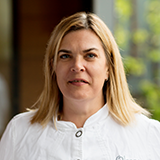 Ana Sortun
Ana Sortun graduated from La Varenne Ecole de Cuisine de Paris and opened her restaurant, Oleana, in 2001, immediately drawing rave reviews from the New York Times. She was named Best Chef in the Northeast by the James Beard Foundation in 2005, and went on to open Sofra Bakery and Café. She also co-owns Sarma in Somerville and is the author of two cookbooks—Spice: Flavors of the Eastern Mediterranean and Soframiz: Vibrant Middle Eastern Recipes from Sofra Bakery (with Maura Kilpatrick). Ana is known for bringing Middle Eastern flavors into the mainstream through her passion of Turkish cooking, Spices and her husband's (Chris Kurth of Siena Farms) fresh, organic vegetables. A 2015, 2016, and 2017 James beard "Outstanding Chef" semi finalist, among her many accomplishments, solidifies her as a leading female chef.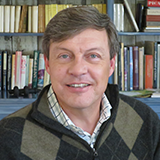 Rollie Wesen
Rollie Wesen, M.Ed. is the co-founder and executive director of the Jacques Pépin Foundation, a culinary instructor and Assistant Professor at Johnson & Wales University in Providence, RI and the husband of Claudine Pépin. Originally from Baltimore, Maryland, Chef Wesen graduated with honors from Carnegie Mellon University, with a B.A. in English Literature and Creative Writing in 1990. Pursuing his passion for both food and travel, he literally circled the world, experiencing the cuisines of India and Thailand among many others, and cooking in kitchens with Michelin stars, in London and France before arriving in New York City in 1994. Rollie and Claudine met in 2001, and continued to explore together, relocating to Portland, OR where their daughter Shorey was born, then on to Denver, CO where Rollie worked for Hyatt Hotels and Resorts.
Returning to the east coast, Rollie joined the culinary faculty at Johnson & Wales University in 2011. He teaches several classes, including Classic French and Italian Cuisines, the Science of Cooking, Cooking in the Global Marketplace and Culinary Consciousness, which focusses on food sustainability issues. He is active on multiple committees, writes curriculum, and in 2014, earned his Master of Education from Johnson & Wales University. He is currently enrolled in their Educational Leadership Doctorate program, an adjunct lecturer at Boston University and an avid mountain biker, snowboarder and gardener.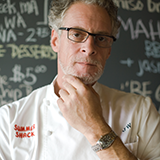 Jasper White
Jasper White was born in New Jersey in 1954 where he spent much of his childhood on a farm near the Jersey Shore. He credits his love of good food to his Italian grandmother. Jasper began his cooking career in 1973, and after graduating from the Culinary Institute of America, he spent several years working and traveling around the United States. Before settling in Boston in 1979, Jasper worked in New York, Florida, California, Washington state and Montana. In 1983 Jasper's Restaurant opened on Boston's historic waterfront. Both Chef and restaurant received numerous awards and were featured extensively in national and local media. In 1990, Jasper was given the James Beard Award for Best Chef, Northeast. In 1994 he was nominated for James Beard Chef of the Year. After twelve years of being one of Boston's premier restaurant destinations and winning Best of Boston eleven years in a row, he chose to close his restaurant to take time with his young children and to write two cookbooks, Lobster At Home (Scribner, 1998) and Fifty Chowders (Scribner, 2000). His first book, Jasper White's Cooking From New England, had been published in 1989 and stayed in print for twenty five years. In 2007 Jasper released, The Summer Shack Cookbook – The Complete Guide to Shore Food.
In May 2000, Jasper surprised people who thought he was inextricably linked to fine dining when he opened Jasper White's Summer Shack, in Cambridge, Massachusetts. Where Jasper's Restaurant had been quietly elegant and formal, Summer Shack is a loud, energetic clam shack focused on the simple coastal dishes. While the ambiance has changed, the quality has not. Jasper's mission is to demonstrate that fine food doesn't have to be haute or elegant.
Summer Shack has become a Mecca for seafood lovers. The success of the Cambridge restaurant has spawned two more Summer Shacks at Mohegan Sun Casino in Connecticut and Boston's Back Bay. From its inception, the Summer Shacks have received enthusiastic reviews from local and national press, including the 2001 James Beard Award Nomination for Best New Restaurant.
These days Jasper has turned over the daily operations of Summer Shack to his trusted staff and longtime partners at Lyons Group. He lives on Cape Cod and is working on a book about his forty five year career as a chef and restaurateur.
Digestifs and Dessert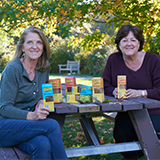 Irene Costello
After 20 years in the high tech and financial world Irene broke out to develop her passion for cooking. She earned a Master of Liberal Arts in Gastronomy and a Culinary Arts Certificate from Boston University. Her corporate experience in sales, strategic planning and product development gives her a unique combination of culinary and business expertise. She earned her undergraduate degree from Georgetown University.
Joan MacIssac
An accomplished chef, business owner and culinary arts teacher Joan has practiced her passion to produce quality foods and promote sustainable cuisine since the early 1990's. Today she manages product development, production and quality control as well as contribute to sales and marketing at Effie's Homemade. She is a graduate of Boston University's first Culinary Arts Program which started in 1989. She earned her undergraduate degree from University of Massachusetts.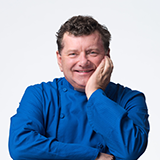 Jim Dodge
Jim comes from seven generations of hoteliers. The Dodges opened their first hotel, the Pendexter Mansion, in the White Mountains of New Hampshire in 1794. After early training and direction at his parents' resorts, The Inn at Steele Hill and the Squam Lakes Club, Jim went to work for James Smith at Wentworth by the Sea in Portsmouth, NH. There he met Fritz Albicker, the Swiss chef responsible for Jim's decision to become a chef instead of a hotelier.
At Albicker's Strawberry Court in Portsmouth, Jim learned how to meld Swiss influence with his New England heritage, resulting in unique methods of preparation and styling. In 1978, Jim moved to the West Coast to be the executive pastry chef at the Stanford Court in San Francisco for 10 years, during which he became one of the first pastry chefs to be nationally recognized. In 1991, Jim made his home in the Pacific Rim and opened The American Pie, a restaurant and pastry shop offering modern American fare in Hong Kong; a wholesale bakery and a second American Pie followed. In 1993, Jim returned to the States and le􏰁ft retail baking for education, joining the New England Culinary Institute in Montpelier, VT as senior vice president. He supervised all areas of educational and operational quality, including two fine dining restaurants, two moderately-priced family restaurants, three cafeterias, and a bakery café.
It was a natural next step to move into specialty food service. In late 1996, he became the director of food services at Boston's Museum of Fine Arts, where he redefined the Fine Arts Restaurant and oversaw the Galleria Café, the Museum Cafeteria, as well as special events at the MFA. Moving back to the West Coast in 2000, he joined Bon Appétite Management Company as general manager at the Ge􏰂y Center, running the restaurant, café, and catering services for the world-class art complex in Los Angeles. Since August 2004, Jim has been director of specialty culinary programs for Bon Appétite. Jim now oversees training in specific global cuisines and techniques, hosts culinary demonstrations, and manages the company's Star Chefs program which invites chefs to Bon Appétite cafés for recipe tasting and book signing events to help promote their new cookbooks.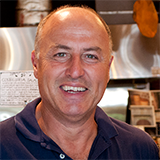 Ihsan Gurdal
Ihsan was born and raised in Istanbul, surrounded by bazaars full of varied flavors and fragrances. Ihsan studied at UC Berkley and played volleyball for the Golden Bears. In 1982, Ihsan moved to Cambridge, Massachusetts where he became head volleyball coach at Harvard. Ihsan followed his passion for food working at a local specialty grocer called Formaggio Kitchen.
Following retirement from Harvard volleyball, Ihsan put all of his energy into Formaggio Kitchen and, in 1992, took over ownership of the shop. Since then, he has established Formaggio Kitchen as one of the leading retailers of gourmet foods in the country.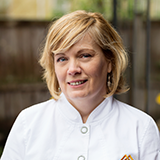 Maura Kilpatrick
Maura has received enthusiastic reviews of her Middle Eastern-inspired pastries. A renowned executive pastry chef and bakery owner, she was voted Best Pastry Chef by Boston Magazine in 2002, 2007, 2008, 2009 and 2011. Sofra, the bakery she opened with Ana Sortun, has garnered numerous awards and huge acclaim from the public. Maura was a nominee for the 2015, 2016, 2017 James Beard Award for Outstanding Pastry Chef and in 2018 for Outstanding Baker. She is the co-author (with Ana Sortun) of Soframiz: Vibrant Middle Eastern Recipes from Sofra Bakery.
Maura opened Sofra with Ana Sortun in 2008 and now oversees the development of the entire pastry team at Sofra, Oleana and Sarma restaurants. Her award-winning style is a result of extensive research and experimentation; she is best known for using typical Eastern Mediterranean ingredients such as orange blossom, tahini and rose petals to create contemporary versions of traditional desserts from Turkey, Lebanon and beyond.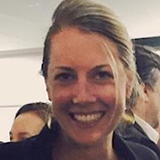 Lauren Kroesser Moran
Lauren grew up in Wenham, Massachusetts and learned to cook from her large Italian family. Lauren studied at the University of Delaware and worked summers on Nantucket in various front-of- house restaurant positions. It was in Nantucket that she discovered the magic of hospitality. Her passion for food and baking began to resurface during college where she would find herself in the kitchen whipping up cakes, pies, cookies and more.
In 2008, Lauren chose to formalize her food career by enrolling in Boston University's culinary certificate program. Lauren studied under Jacques Pepin and many of Boston's top chefs. Shortly after graduating from Boston University, Lauren worked as the pastry chef at Sel de la Terre on Boston's waterfront under Chef Frank McClelland. Most recently, Lauren was the Executive Pastry Chef at Eastern Standard Kitchen & Drinks, The Hotel Commonwealth, Island Creek Oyster Bar and Row34. While working under the direction of Jeremy Sewall and Garrett Harker, Lauren was able to develop the skills to make her dream come true. She met her husband Billy right across the street, behind the bar of his family's 45 year old pub and he happily joined her in her dream.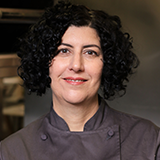 Janine Sciarappa
Janine Sciarappa discovered her love for pastry during many hours spent baking at the side of her Italian grandmother. Janine pursued her passion for the craft, earning her Certificate in Culinary Arts from Boston University, where she trained under Julia Child, Jacques Pépin, and Albert Kumin.
After graduating the Culinary Arts program Janine went on to work in various high-end pastry shops in and around Boston. Her love of pastry and all things French brought her to Lenôtre in Paris to continue her education. Janine's creativity and skill can also be seen in the food styling she has done for the Boston Globe.
Janine is currently the core pastry instructor for Boston University's Certificate Program in Culinary Arts and she also lends her skills elsewhere on campus in classes for the BU Gastronomy program and the BU School of Hospitality. Janine owns and operates Sweet Lessons, where she provide group and private instructions.
For questions and to inquire about sponsorship and table sales, please call 617-353-9852 or email foodwine@bu.edu.