| | | | | |
| --- | --- | --- | --- | --- |
| Patrick Autissier | Jennifer Snyder-Cappione | John Meyers | Anna Belkina | Brian Tilton |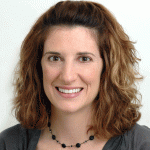 Jennifer E. Snyder-Cappione, Ph.D.
Director
Dr. Snyder-Cappione is an immunologist with over 16 years of flow cytometry experience. She received her Ph.D. from the University of Rochester Medical Center, where she studied the regulation of effector functions of CD8+ T cells. During her post-doctoral work at UCSF, she investigated the role of iNKT cells in HIV and Mycobacterium tuberculosis infections as well as sarcoidosis. Her current research interests include determining the diagnostic and prognostic potential of ex vivo immune functional profiling in human inflammatory diseases.
---
Anna C. Belkina, M.D., Ph.D.
Senior Research Specialist
Dr. Belkina received her M.D. from Russian State Medical University and her Ph.D. in Molecular Medicine from BU School of Medicine. Her breadth of knowledge of flow cytometric applications includes the development of intra- and extra-cellular staining protocols and panels for use in a wide variety of applications, including immunophenotyping of mouse and human cells, apoptosis assays, cell cycle profiling and stem cell isolation. At the FCCF, Dr. Belkina assists our users with experimental design, panel development, data analysis and many other facets of flow cytometry, and is a fully proficient BD FACSARIA operator. She also trains new users and is responsible for instrument maintenance. In addition, Dr. Belkina conducts research as a postdoctoral fellow at the Department of Microbiology in Dr. Barbara Nikolajczyk's laboratory. Her current post-doctoral project seeks to determine the functional profiles of immune cell populations within the adipose tissue of subjects with Type 2 diabetes.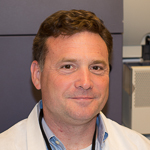 Brian R. Tilton
Director of Cell Sorting
Mr. Tilton has over 15 years of flow cytometry and cell sorting experience. He received his B.S. in Biology from the University of Massachusetts Boston. His work experience includes both academia and industry. From 2001-2005, he was a field service engineer for Cytomation Inc. Before joining the FCCF at BU, he spent eight years as an Instrumentation Specialist at the FAS Center for Systems Biology at Harvard University.
John A. Meyers, Ph.D.
Facility Consultant
Dr. Meyers is an Assistant Professor of Medicine at Boston University School of Medicine and Director of Technology for the Department of Medicine. He received his A.B. from Bowdoin College and Ph.D. from Boston University. Dr. Meyers has over twelve years of flow cytometry experience including instrumentation design, sorting, large multi-color analysis, phosho-flow staining, computational modeling, and high throughput analysis. His research interests have included autoimmunity, intracellular signaling, and hematological malignancies. He also specializes in storage and "Big Data" tools and analytics. See Dr. Meyers's publication list here.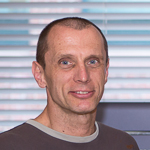 Patrick Autissier, Ph.D.
Evening Sorting Operator
Dr. Autissier is a biologist with over 20 years of flow cytometry and cell sorting experience. He received his Ph.D. from the C.N.A.M. in Paris, France, where he developed 12-color flow cytometry panels to study immune cells in both humans and monkeys. He authored or co-authored 30 scientific articles. Since his move to the US in 2001, he was the Cell Sorting Facility Manager at the Division of Viral Pathogenesis at Beth Israel Deaconess Medical Center for 7 years, and is now the Flow Cytometry Facility Manager in the Biology Department at Boston College.
Locations and Contact Information
Main Office
650 Albany St., room 326
(617) 414-5225
Cell Sorting
Analysis instruments
Data analysis stations
650 Albany St., room 320
(617) 414-7202