Got kids? We've got programs they'll love.
Between TV, video games, apps, and the Internet, most kids can't resist the temptation to be couch potatoes. The antidote is here: a wide choice of classes and activities designed to get children of any age moving and learning and loving it. We've got delighted 6-month-old babies splashing in a warm, shallow pool. Energized 8-year-olds learning safety and gaining confidence on a 30-foot climbing wall. Formerly blasé 7th graders having the time of their lives at our fabulous Camp Terrier.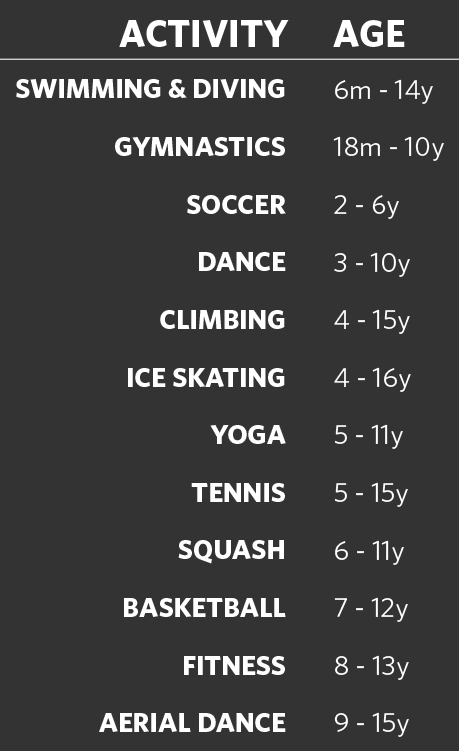 Into the pool, on your toes, up the wall, and onto the court!