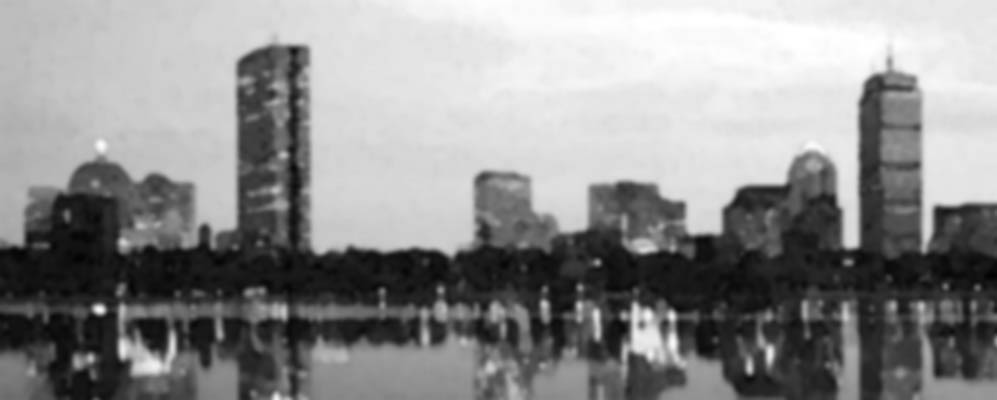 Automated Tissue Homogenization
Fraunhofer Center for Manufacturing Innovation

Versatile, scalable, and efficient processing of tissue samples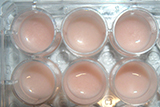 Although techniques existed for tissue homogenization, few options were available for processing large sample arrays in parallel. Standard techniques required skilled users, were unsuitable for solid tissue samples, or proved costly and time-intensive. To address these issues, Fraunhofer CMI developed a prototype instrument capable of quickly homogenizing an array of unique tissue samples directly in a microtiter plate. No special training was necessary to achieve uniform, repeatable results, so the process accommodated semi- or full automation. The system was easy to clean and sterilize, had configurable speed and force to control shear and to minimize heating, and was useful for a wide range of sample sizes.
The design utilized a novel linkage mechanism that both transmitted torque from the rotary motor to the pestle plate and varied the the orbital radius of the pestles. The multi-function linkage prevented sample smearing against the microplate walls and reduced the risk of dripping and cross-contamination. By eliminating the need for an independent actuator to control the orbit radius, the machine's complexity and cost were decreased.
Designed technique to rapidly homogenize samples in a microtiter plate
Required no special training to achieve uniform, repeatable results
Controlled shear and heating by adjusting motor speed and force
Created multi-function linkage to transmit torque from rotary motor to pestle plate and to vary pestle orbital radius
Accommodated wide range of sample sizes and consistencies
Achieved low-cost scalability and compatability with downstream biological analysis

Contact
Bill Mosolgo
Manager, Sales & Marketing
Fraunhofer Center for Manufacturing Innovation
More
15 Saint Mary's Street
Brookline, MA 02446-8200
U.S.A.
Phone:
+1 617-353-1888
Fax:
+1 617-353-1896
V I D E O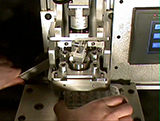 D E T A I L S
0:43
Windows Media Video 7
Windows Media Audio (v2) 7, 8 and 9 Series
9.73 MB