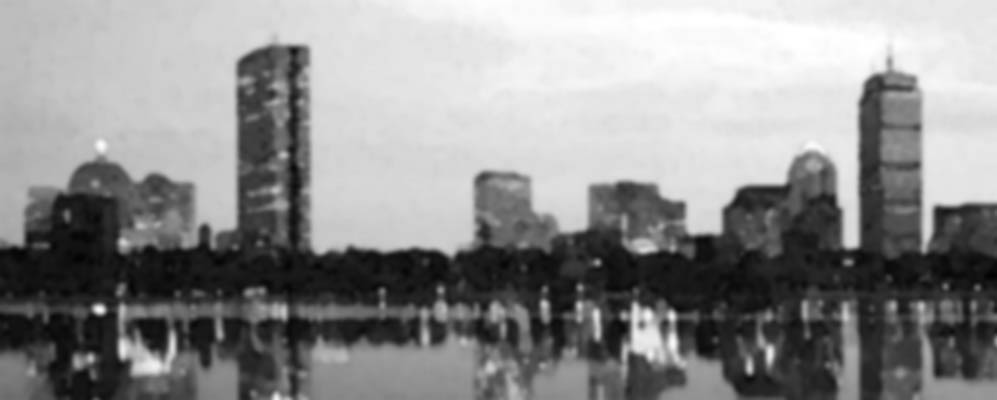 Research Collaborators
Fraunhofer Center for Manufacturing Innovation

Fraunhofer CMI is very much integrated into the medical research community in the Boston Area. For a number of years, we have been collaborating with a number of world-renowned, local hospitals and universities. This collaboration has resulted in a number of government and industry research grants.
Fraunhofer CMI has collaborated closely with Boston University since the Center's inception in 1995. We are located on the university's Charles River campus and collaborate closely with a number of its schools and colleges. These include the College of Engineering, the Medical School, the Business School, and the College of Arts & Sciences. Faculty and students participate in a number of joint research programs funded by both government and industry. This is especially beneficial to the students as they get an unparalleled, out-of-classrom educational experience.

As one of several teaching hospitals associated with Harvard Medical School, Brigham and Women's is renowned in virtually all fields of adult medicine. Its vision is to transform the future of healthcare through science, education, and compassionate care. The hospital is committed to serving the needs of the local and global community, providing the highest quality health care, expanding the boundaries of medicine through research, and educating the next generation of health care professionals.
We have collaborated with Brigham and Women's Hospital for a number of years. Currently, we are working with Dr. Jean Lee, an expert in Staphylococcus species, under a joint NIH R01 grant.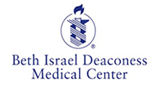 Beth Israel Deaconess is an acclaimed, Harvard-affiliated medical center that employs highly skilled clinicians and researchers as well as state-of-the-art medical techniques and technologies. In addition to these clinical initiatives, the hospital harbors a thriving research enterprise and first-class medical education program. Treating patients with the utmost respect and compassion, as if they were family members or friends, is a vital part of the Center's mission.
Fraunhofer CMI has collaborated with Beth Israel Deaconess Medical Center for several years. Currently, we are working with Dr. Nira Pollock, an infectious disease, physician scientist, to develop new diagnostics for tuberculosis and influenza.
Providing care regardless of a patient's social or economic circumstances, Boston Medical Center (BMC) is the largest "safety net" hospital in New England. A private, non-profit facility located in Boston's South End, BMC serves as the primary teaching affiliate for Boston University's School of Medicine. It is also a founding member of Boston HealthNet, a network of 15 regional, community health centers.
Fraunhofer CMI has numerous collaborations with Boston Medical Center. Currently, we are working with Dr. Satish Singh on new tools for detecting gastro-enterological cancers and with Dr. Anand Devaiah on novel surgical tools.

As one of the largest pediatric medical centers in the United States, Children's Hospital Boston extends comprehensive health care services to children from birth through adulthood. The hospital is also a leader in pediatric research, discovering treatments and therapies for many debilitating diseases. Children's serves as the primary teaching hospital for Harvard Medical School and works closely with many other universities and hospitals in the Boston area.
Fraunhofer CMI has recently started collaborating with Children's Hospital Boston. We are working with Dr. Nira Pollock, an infectious disease, physician scientist, to develop new diagnostics for tuberculosis and influenza.
Pioneering the use of cold gas plasma in the plastics and allied industries, Plasma Technology Systems (PTS) provides plasma treatment systems and development services for custom molecular surface re-engineering. Founded in 1981, the company employs engineers with over 30 years of experience in the polymer and plasma industries.
Fraunhofer CMI has recently started collaborating with Plasma Technology Systems on the development of plasma treatments for novel biomedical devices as well as traditional industrial applications. Applications include polymer bonding, plasma cleaning, and coatings for biological lab-on-a-chip devices.
MedStar Washington Hospital Center is a major teaching and research hospital, offering primary, secondary and tertiary health services to both adult and neonatal patients. Founded in 1958, the not-for-profit, 926-bed hospital is one of the 50 largest hospitals in the nation and the largest private hospital in the capital. A top facility in many areas, including cancer care, diabetes & endocrinology, gastroenterology & GI surgery, the hospital headquarters the MedStar Heart Institute, a national leader in the research, diagnosis and treatment of cardiovascular disease.
We are working with Dr. Jennifer Rosen on novel new surgical tools.