Meet Our Residents
---
Recent Graduates
---
Kristen Austad – Harvard Medical School
Kirsten joins us from Harvard Medical School prior to which she completed her Bachelor's degree at University of Wisconsin-Madison majoring in English Literature and Medical Microbiology & Immunology.  Her desire to go into medicine was sparked while volunteering at a free clinic for women housed at a homeless shelter in Madison.  She was a founder and president of Student for the Improvement of Urban Healthcare, an organization focused on improving health of the underserved communities in Madison, WI. Kirsten was a health volunteer in Ghana and has conducted health promoter projects in the Dominican Republic and Chiapas Mexico.  While in medical school she worked at AMSA both on the local and national level. She volunteered with Partners in Health's local branch, Fuerza Latina, doing street outreach to reduce injection drug use and HIV transmission. Kirsten was a fellow at Harvard University's Edmond J. Safra Center for Ethics project on Institutional Corruption where she studied interactions between the pharmaceutical industry and medical trainees. She is fluent in Spanish and is learning Kadchikel a Mayan language. Kirsten enjoys reading fiction, advocacy and activism around social justice, traveling to foreign countries (mostly to eat the food), listening to "This American Life", and cooking with lots of vegetables from local farmers' markets.
---
Kate Beauchamp – Boston University
Kate completed her undergraduate degree with a major in philosophy at Boston University and continued there to pursue her medical degree. Kate has worked at the Arizona Transplant house where she provided hospitality for organ transplant patients and their families. She also participated in the BU Family Medicine Externship during which she worked at the BU Family Medicine clinic performing physical exams for patients and assisting physicians. Kate loves patient advocacy and pursued her Masters in Public Health in Health Law, Bioethics and Human Rights. She had an opportunity to work with the Office of Patient Advocacy at Boston Medical Center where she compiled cross-cultural bereavement resources, worked with patients and their families and participated in Ethics Committee meetings.  Kate speaks French and in her spare time she enjoys cooking, baking, swimming, cycling and running.
---
Stephanie Charles – University of Rochester
Originally from Long Island, NY, Stephanie attended New York University majoring in English and went on to pursue her medical degree at the University of Rochester. Before beginning her medical education, Stephanie lived in Jacksonville, Florida where she volunteered with the Hospice of North Florida while working as an assistant editor for a local law firm's immigration newsletter. During this time, her interest in primary care grew and she went on to complete a Post Baccalaureate Pre-Medical Program at the University of Buffalo. She enjoys working with the homeless and runaway populations and was a volunteer coordinator for NYU's Anti-Hunger League, as well as president of Asbury Meals, a University of Rochester student run program that prepared nutritionally rich meals for clinic patients. While in medical school, she worked as a health instructor at Fordham University's Upward Bound program teaching inner city high school students. Other volunteer activities included working at Genesis House, a half-way home for the homeless and runaway teens sponsored by the Salvation Army and participated in S.T.A.R.T a student run program providing entertainment and support for pediatric inpatients and their families. As a proud person of Haitian/Cuban decent, Stephanie speaks basic French Creole and in her spare time she enjoys attending potlucks.
---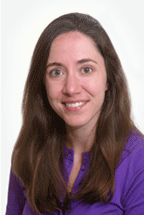 Amanda DeLoureiro – Boston University
Amanda grew up in Connecticut, a child of Portuguese immigrants. She completed her undergraduate degree at Lafayette College in Pennsylvania, where she focused on Environmental Studies and Spanish. During college, Amanda participated in programs in Kenya regarding sustainable development, in Costa Rica where she studied tropical biology and ecology, and in Honduras pertaining to improved water quality and drainage. She then completed a Master of Public Health at the Boston University School of Public Health, with a focus on International Health. During this time, she completed research projects regarding nutrition in Guatemala City, and a needs assessment in a rural community in Honduras. While in medical school at Boston University, Amanda returned to Guatemala on multiple occasions to work in clinics and to participate in a maternal and child health studies. She also completed a clinical rotation in an urban underserved community in SãoPaulo, Brazil. Throughout medical school, she participated in and taught for the Boston University Spectrum for Physician Advocacy program. Her primary interests are women's health, international and immigrant health, and physician advocacy. Amanda enjoys hiking, traveling, kayaking, playing tennis, cooking, and singing. She speaks advanced Portuguese and Spanish.her young family.
---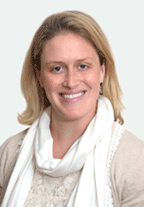 Olivia Liff – University of Massachusetts
Olivia studied early American History and Literature at Barnard College before completing a Post Baccalaureate in Pre-Medical studies at the Harvard University Extension School. She joins us from the University of Massachusetts in Worcester. Olivia realized that she loved patient care during her first job after college, where she worked as a phlebotomist at New York University Medical Center's blood donation center. She later worked with the inpatient phlebotomy team at Brigham and Women's hospital. Olivia has been involved in palliative care research at the University of Massachusetts and is passionate about geriatric medicine. She also co-produced the University of Massachusetts Medical School "Class Show!" Outside of medicine, Olivia enjoys practicing yoga, playing golf, skiing, and cooking.
---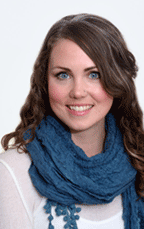 Mekkin Lynch – University of New England College of Osteopathic Medicine
Originally from Toronto, Mekkin grew up locally, in Cambridge. After completing her bachelor's degree in engineering science at Smith College, Mekkin researched the physiologic effects of obstructive sleep apnea and implemented quality improvement projects at Beth Israel Deaconess Medical Center. She also volunteered at community health centers in Dorchester, helping overweight children make healthy lifestyle choices and teaching a women's exercise class. During medical school, Mekkin was a teaching assistant in the department of Osteopathic Manipulative Medicine (OMM) and the chapter president of the Student American Academy of Osteopathy (SAAO), a club dedicated to augmenting OMM opportunities outside of the classroom. She also spent many hours volunteering at a soup kitchen, at a tutoring center for refugee children and as a group leader at the local free clinic. During one summer, she lived at a nursing home as a resident for two weeks as part of an ethnographic research project. In her free time, Mekkin enjoys making pottery, practicing yoga, walking her dog and playing squash and volleyball. She is recently married and she and her husband spend countless hours cooking gluten-free meals and shopping at Home Depot for DIY projects in their new home.
---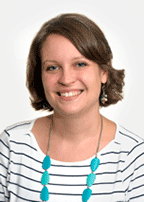 Keri Sewell – University of Alabama
Keri attended Covenant College in Georgia and studied Biology and Philosophy. After college, she worked at Brigham and Women's hospital in Boston as a lab technician, where she fell in love with Boston. She returned to her hometown of Birmingham Alabama to receive her Masters in Public Health, and spent several months in Uganda working with traditional birth attendants and researching ways to prevent obstetric fistula. After finishing her masters, Keri worked as a clinical data coordinator for a large epidemiological study looking at the racial and geographical causes for stroke and heart disease. During medical school, Keri worked as a research intern looking at the effects of peer advisors in diabetes outcomes in rural Alabama, and trained other medical students to be diabetes educators. Keri is excited about continuing her interest in public health research and primary care, especially in the Boston area. Outside of medicine, she enjoys running, exploring new cities, and watching internet videos with her husband.
---
Anne Toledo – University of Pritzker
Anne joins us from The University of Chicago, Pritzker School of Medicine.  She completed her undergraduate degree at University of Portland, Oregon before working at Planned Parenthood as a bilingual medical assistant. She also worked as a teaching assistant at the University of Chicago assisting in various areas including reflection and discussion of common experiences and internal conflicts of developing physicians and reviewing standardized patient video encounters.  Anne volunteered with several under-served communities in Chicago including interpreting for Spanish patients at Community Health Clinic and promoting teen health as a sex ed teacher for Gary Comer Middle School. Anne's research at Pritzker centered on comparative health policy between the US and Chile, where she collaborated with Universidad Andres Bello, Santiago. She co-wrote and directed three short films at University of Chicago's talent and orientation show designed to give the incoming class an idea of life at Pritzker. Anne speaks fluent Spanish and in her spare time she enjoys running, hiking, improv comedy and is a former guide dog raiser.
---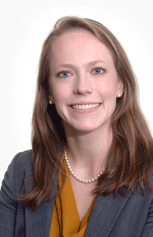 Aimee Williams – Jefferson University
Aimee graduated from Colby College in Maine, where she volunteered as a mentor to a child at a local school and competed in synchronized figure skating. She spent the next two years as a research assistant in health policy at the Urban Institute in Washington, DC, where she studied insurance coverage, Medicaid, and the Patient Centered Medical Home. She began her medical studies at Jefferson University in 2009. During medical school, Aimee volunteered with JeffHOPE, a student-run organization that provides medical care at free clinics in Philadelphia homeless shelters, for which she directed a weekly clinic associated with a mobile needle exchange. She also served as co-president of FUNCTIONAL, an interdisciplinary Thomas Jefferson University organization advocating for universal healthcare in the United States. While attending medical school, she volunteered at a free government-run health center in Ecuador and completed clinical rotations with the Indian Health Service in Arizona and at a Pediatric HIV clinic in Botswana. Aimee is fluent in Spanish and speaks basic Danish. Her medical interests include HIV, transgender care, homeless medicine, and addictions medicine. For fun, Aimee enjoys running, architecture, visiting national parks, international cuisine, ice hockey, traveling, and spending time with her nephews.
---
Maria Harsha Wusu – Loyola University
Maria studied African and African American studies and Human Biology at Stanford University. As an undergraduate, she traveled to Ghana with Operation Crossroads Africa. The experience of working in a rural maternity home and clinic solidified her desire to become a doctor. After graduation Maria joined the Inner-City Teaching Corps, a program in which recent college graduates taught at inner-city Catholic schools in Chicago while living in the community. For three years she taught high school Biology, coached the varsity dance team, and pursued a Master of Science degree in secondary education at Northwestern University's School of Education and Social Policy. While in medical school at Loyola, Maria was very involved in issues affecting minority students and underserved communities. She served as a regional and national officer in the Student National Medical Association, helped develop a research project assessing the health of the local community, and advocated for the formal observance of Martin Luther King, Jr. Day at the School of Medicine. Outside of medicine, Maria enjoys dancing, reading, watching Stanford football and spending time with her husband.