Electric Industry Transformation
Electric Industry Transformation
SURVIVE AND THRIVE THROUGH ELECTRIC INDUSTRY DISRUPTION
The electric power industry is in the midst of massive change and innovation. New smart grid technologies, climate change, and increasing use of renewable and distributed energy are creating dramatic disruption – and opportunity. Learn from thought leaders in the power industry, and turn opportunity into advantage with BU's highly interactive 2-day executive certificate program.
Understand major trends and changes underway in the electricity industry.
Steer your organization during a time of turbulence to prevail for the long-run.
Strengthen your capabilities to lead in the electric industry of the future.
Upcoming Program Dates
BU Questrom Electric Utilities Transformation digital badge
ELECTRIC INDUSTRY TRANSFORMATION
Coming Soon
REGISTRATION CLOSED
Understand the major drivers of revolutionary change.
Join us and gain insight into the new competitive landscape surrounding utilities. Explore the critical business implications of disruptive forces that are driving innovation and revolutionary change. You will learn from leading electric power strategists and key industry experts:
Peter Fox-Penner, Director of BU's Institute of Sustainable Energy and author of the electricity industry touchstone, Smart Power, and it's upcoming sequel scheduled for late 2018
Richard Stuebi, founder and President of Future Energy Advisors (FEA) and former VP of US Strategy & Group Technology at National Grid
Then share perspectives with colleagues from across the electricity value chain and throughout the industry ecosystem. Advance your understanding of how industry leaders are addressing the opportunities and threats with new technologies and business strategies through this interactive 2-day executive certificate course.
Lead strategic decision making for your organization.
Consider the implications of regulatory trends, and explore options for your organization's preferred outcome in public policy venues. Engage with faculty and peers to foster productive conversations and delve deep into industry dialogues. This course will help you become a more well-informed and strategic thought leader positioned to make superior decisions, take more effective actions, and serve customers in ways that create added value.
Who the Electric Industry Transformation Program Is Designed For:
Electric Industry Incumbents who are high-potential middle to senior managers— especially those at career inflection points who would benefit from a broadening of perspective — at investor-owned utilities
Product Development and Marketing Strategists at corporate to the electricity sector, who must understand the changing needs of their customers
Buyers and Managers of Energy at companies that consume large quantities of energy, who increasingly face a number of new options
Investment Professionals Focusing on Energy Opportunities seeking a fundamental understanding of (or a compact, intensive refresher on) the electricity sector
Electric Sector Disruptors/Innovators seeking to learn industry economics and regulations, find market entry points, and develop better connections across subsectors of the industry
Government Policymakers and Expert Staff who need to holistically understand all the diverse forces at work on participants in today's electric power industry
Mid-Career Professionals Entering the Electricity Industry for the first time needing to quickly understand the complex jargon, concepts, and current change forces/trends
Agenda
Day 1
Morning: Change Drivers and End Use Disruption
Before diving into what actors in the electricity industry should consider in response to the transformation now underway, we first need to examine and understand the key forces that are driving change and the key players in our new energy system.
Introduction, overview, and change drivers
Distributed energy resources
Micro-grids, storage, and electric vehicles
Afternoon: Controlling and Pricing the Smart Grid
The basis of all threat and opportunity in business is economics. In this segment, we investigate how the emerging "smart grid" will improve both efficiency and resilience, discuss its cost structure, and explore potential implications on pricing of electricity service.
New pricing and ratemaking – controlling and pricing the smart grid
Demand response and energy efficiency – new technologies and business models
Evening Reception
Network with your industry colleagues and guest speakers to learn more and share insights about the clean energy sector.
---
Day 2
Morning: New Business Models for the Future
We briefly review Day One's discussions and bring them together to cover current and future utility business models, and how key players in the industry may need to reshape their strategies.
Current regulatory/business models
New regulatory/business models
New entrants, and new roles for incumbents, in the transforming competitive landscape
Faculty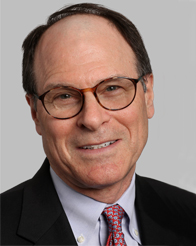 Peter Fox-Penner
Director, BU Institute for Sustainable Energy
Professor of Practice, Questrom School of Business
Show Bio
Peter Fox-Penner is a Professor of Practice in the Questrom School of Management and the Director of Boston University's Institute for Sustainable Energy. His research and writing interests are in the areas of electric power strategy, regulation, and governance; energy and climate policy; and the relationships between public and private economic activity.

Prior to joining Questrom, Dr. Fox-Penner was principal and former chairman of The Brattle Group where he advised most major US power companies and grid operators, government agencies, and international clients on electric power and environmental policy issues. During the Clinton Presidency, he was a Senior Advisor to the White House Office of Science and Technology Policy and Principal Deputy Assistant Secretary for Energy Efficiency and Renewable Energy at the Department of Energy.

Dr. Fox-Penner is a frequent speaker on energy topics and the author of numerous published articles and books, including the highly acclaimed Smart Power: Climate Change, the Smart Grid, and the Future of Electric Utilities (Island Press, 2010). His research has been widely cited, including in one Supreme Court decision. Dr. Fox-Penner also advises Energy Impact Partners and is on the board of directors of The Solar Foundation and LRI, Inc.
---
Richard Stuebi
President, Future Energy Advisors
Senior Fellow, BU Institute for Sustainable Energy
Show Bio
Richard Stuebi is founder and President of Future Energy Advisors (FEA), a management consulting practice providing advisory services to corporate clients pursuing innovative growth strategies related to energy. Mr. Stuebi is also a non-resident Senior Fellow at the Institute of Sustainable Energy at Boston University, and a Board member of the Energy Storage Association. During his 30+ year career, Mr. Stuebi has held roles as an executive, consultant, investor, entrepreneur and advocate across the energy sector, primarily in electricity. Prior to founding FEA, Mr. Stuebi was Vice President of US Strategy & Group Technology at National Grid, President & CEO of the start-up company MAR Systems, and Managing Director of the venture capital firm Early Stage Partners. Mr. Stuebi began his professional career as a consultant, first at the energy/environmental firm ICF and then in the energy practice of McKinsey & Company. Mr. Stuebi holds degrees in economics from MIT and Stanford.
April 19 & 20, 2018
REGISTRATION CLOSED
Corporate discount pricing is available for groups of five or more participants from the same organization. For more information, email:
execed@bu.edu
Boston: Where It Happens
The program is held at Questrom's Executive Leadership Center, in Boston—a world-class center for innovation and technology. At Questrom, you'll learn from our dedicated, world-renowned faculty who are recognized for translating research into practice.
Boston is the world's epicenter of education and a global capital of innovation and innovative thinking. Whatever your area of focus, Boston is fertile ground for growth because it's the hub of nearly every key industry: technology, healthcare, finance and entrepreneurship, just to name a few. Plus, Boston is dense with corporations and successful business leaders you'll want to learn from.
The Executive Leadership Center puts you at the center of it all. Questrom is located on the MBTA Green Line, minutes from Kenmore Square, Fenway Park and the neighborhoods of Back Bay and Beacon Hill. The city with all its arts, culture, food, entertainment and sports is at your fingertips. There are plenty of dining options ranging from Asian cuisine to classic American just steps from BU.
Program Partners
BU ELC and the
Northeast Clean Energy Council
, NECEC, have collaborated to bring this course to life. NECEC is the Northeast Clean Energy Council and NECEC Institute. NECEC helps clean energy companies start, scale and succeed with our unique business, innovation and policy leadership. NECEC is the premier voice of businesses building a world-class clean energy hub in the Northeast
Electric Industry Transformation
Check back soon!
"Few economist/engineers understand the electricity system as well as Peter Fox-Penner, and far fewer can explain it as lucidly. … his vision of the opportunities, risks, uncertainties, and tipping-points of this vast and crucial industry is powerful and provocative."
Amory B. Lovins
Chairman and Chief Scientist
Rocky Mountain Institute
Get News & Updates
Stay Informed
Subscribe for email about Executive Education programs, early bird specials, and be notified as soon as Peter Fox-Penner's 2018 sequel to Smart Power, is released.