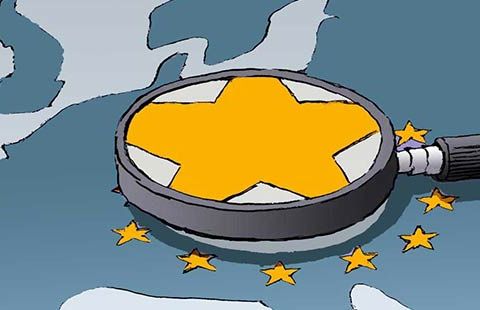 The Center for the Study of Europe at Boston University has been awarded a Getting to Know Europe grant for a project entitled EU Futures. The aim of the project is to launch a longer-term conversation on the future of Europe, what "Europe" means, and what its next steps ought to be. These are important matters also for Americans, given the interdependence of the global economy, the global nature of the challenges that confront us, and the different routes the world may take depending on the path Europe chooses.
Co-organized with the Goethe-Institut Boston and the literary journal AGNI, the project has three components: 1) "European Voices" – a series of conversations with European artists and writers, centered around the question: What future is emerging now in Europe?; 2) "Interferences" – a series of conversations featuring voices from European and American media, academia, and politics, centered around issues pertinent to the future of democratic ideas and institutions; and 3) an "EU Futures" website, featuring event blogs, photos, videos, interviews, and comments, harvested over the duration of the project, that will serve as a "living public archive" of the two-year long conversation.
All three components reflect our ongoing concern with the prospects for democratic politics, by which we refer to the ability of citizens to determine their own future(s), in particular, under conditions of globalization. How can we channel the cares, concerns, and aspirations of people on both sides of the Atlantic into an effective politics that addresses all three levels of civic engagement: local, national, and international community?
Conversations will address a number of issues: the transnational nature of today's threats, growing frustration over the inability of the EU to manage the most destructive consequences of its austerity policies, the emergence of "winners" and "losers" in Europe in the aftermath of the crisis in the Eurozone, and, building on the work of MIT's Otto Scharmer, what we perceive as the root causeof today's crises, notably, an economic understanding based on individual (ego-system) awareness that is out of touch with today's interdependent (eco-system) reality, and no longer capable of delivering on promises of well-being for all citizens.
Getting to Know Europe (GTKE) is a program funded by the European Union under objective four of the Partnership Instrument. GTKE promotes greater knowledge and understanding, within local and regional communities in the United States, of the European Union, its international role, its policies, its culture, and the value and the significance of the EU-US transatlantic partnership.
See All Projects