Cathie Jo Martin, Director

Cathie Jo Martin (BA, Carleton College; M.A., University of Washington; PhD, Massachusetts Institute of Technology) is professor of Political Science at Boston University, president-elect of the Comparative Politics section of the American Political Science Association, and former chair of the Council for European Studies. Her current project, entitled "Imagine all the People," explores the origins of diverse education models and the impacts of these systems on the economic fortunes of low-skill youth.  Martin uses literature and natural language processing techniques to grasp how reformers at critical junctures envisioned problems associated with the socialization of boys and forged new education policies. Her most recent book, The Political Construction of Business Interests: Coordination, Growth and Equality (co-authored with Duane Swank, Cambridge University Press 2012) won the 2012 David Greenstone outstanding book prize from the American Political Science Association section on Politics and History. Martin and Swank investigate the origins of coordinated capitalism and the circumstances under which employers are persuaded to endorse social policies promoting economic productivity and social solidarity. 
Martin is also author of Stuck in Neutral: Business and the Politics of Human Capital Investment Policy (Princeton University Press, 2000), Shifting the Burden: the Struggle over Growth and Corporate Taxation (University of Chicago Press, 1991),and articles appearing in journals such as the American Political Science Review, World Politics, the British Journal of Political Science, Comparative Political Studies, Governance, and Politics and Society among others. She has held fellowships at the Radcliffe Institute for Advanced Study, the Russell Sage Foundation, and the University of Copenhagen; in addition, she has received grants from the Robert Wood Johnson Foundation, the German Marshall Fund, the Danish Social Science Research Council, and the National Science Foundation. She holds a position of visiting professor of the Copenhagen Business School, serves on the strategic advisory board of the Danish National Institute for Social Science Research, and was co-chair of the American Political Science Association presidential task force on political negotiation.
For a full bio and publication list, please visit Professor Martin's webpage.
Vivien A. Schmidt, Founding Director
Vivien A. Schmidt (BA, Bryn Mawr College; MA, PhD, University of Chicago) is Jean Monnet Professor of European Integration, Professor of International Relations and Political Science at Boston University, and Founding Director of BU's Center for the Study of Europe.  Her research focuses on European political economy, institutions, democracy, and political theory. Recent books include Resilient Liberalism in Europe's Political Economy (co-edited, 2013), Debating Political Identity and Legitimacy in the European Union (co-edited, 2011), Democracy in Europe (2006)—named in 2015 by the European Parliament as one of the '100 Books on Europe to Remember'—and The Futures of European Capitalism (2002). Recent honors, awards, fellowships, and grants include an honorary doctorate from the Free University of Brussels (ULB), the Belgian Franqui Interuniversity Chair for foreign scholars, a research fellowship from the European Commission (DG ECFIN), and a EU Commission HORIZON 2020 Grant (ENLIGHTEN: 'European Legitimacy in Governing through Hard Times: The Role of European Networks) as a key researcher attached to the Free University of Brussels.
Schmidt has been a visiting professor or scholar at Sciences Po in Paris, the Free University of Berlin, LUISS in Rome, the Free University of Brussels, the European University Institute, Oxford University, Cambridge University, and the Copenhagen Business School, among others, and is past head of the European Union Studies Association (EUSA). She has published ten books, over 100 scholarly journal articles or chapters in books, and numerous policy briefs and comments, most recently on the Eurozone crisis.  Her current work focuses on democratic legitimacy in Europe, with a special focus on the challenges resulting from the Eurozone crisis, and on methodological theory, in particular on the importance of ideas and discourse in political analysis (discursive institutionalism).
For a full bio and publication list, please visit Professor Schmidt's website.
William Waters, Associate Director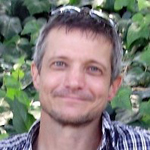 William Waters (BA, Harvard University; MA, PhD, University of California, Berkeley) holds the National Endowment for the Humanities Distinguished Teaching Professorship at Boston University. He teaches courses in German literature of the 19th and 20th centuries, German linguistics, advanced German language, Comparative Literature, translation, and the Humanities sequence of BU's Core Curriculum. His research interests center on poetry and poetics and on the poet Rainer Maria Rilke; he is the author of Poetry's Touch: On Lyric Address (Cornell University Press, 2003) and numerous scholarly articles on topics in German and Comparative Literature. He has been the recipient of yearlong or multi-year fellowships from the National Endowment for the Humanities, the Mellon Foundation, and the German Academic Exchange Service (DAAD); has been awarded nearly $3 million in grants for critical-language education at BU; and has been a visiting professor at U.C. Berkeley. At BU he has been honored with both the Outstanding Teaching Award from the Honors Program of the College of Arts and Sciences and the Templeton Prize for Excellence in Student Advising. From 2007 to 2013 he served as the founding Chair of the MLCL department (as WLL was formerly known). He also serves as Executive Director of Project GO-BU.
Elizabeth Amrien, Assistant Director
Elizabeth Amrien (BA, Fordham University; MDiv, Yale University; MBA, Boston University) manages the programs and finances for the Center for the Study of Europe and the Latin American Studies Program at Boston University. Her other responsibilities for the Center for the Study of Europe include outreach and publicity, program development, grant writing, and other new and ongoing initiatives, including an active Visiting Researcher program. Previously, she served as managing director of the Institute for Human Sciences at Boston University (IHS), where for eight years she oversaw the strategic operation and development of the institute's programs.
Since 2002, Elizabeth has organized over 500 public and scholarly events (lectures, panel discussions, exhibits, film screenings, and international conferences) at Boston University, featuring prominent politicians, policy-makers, artists, activists, writers, and intellectuals. In the spring of 2015, she authored her fourth successful grant proposal to the European Commission Delegation in Washington DC, for a two-year project entitled "Getting to Know Europe: EU Future(s)," the goal of which was to launch a longer-term conversation on the future of Europe, what "Europe" means, and what its next steps ought to be.
Elizabeth's personal interests lie at the intersection of politics and culture, business and spirituality. She is an impassioned advocate for food justice and in 2009 organized an international symposium on the Future of Food: Transatlantic Perspectives, highlighting sustainable, conscious food politics.
Olya Yordanyan, EU Futures Project Coordinator
Olya Yordanyan recently completed an MA in journalism at BU's College of Communication while working as a freelance journalist and coordinator of our EU Futures "EU Views" series. She was formerly a lecturer of European Governance at the Centre for European Studies, Yerevan State University, and a freelancer for the North Caucasus, Russian Federation at the BBC Monitoring. She holds a Graduate Certificate in Public Policy and Administration from Fletcher School of Law and Diplomacy, Tufts University, BA and MA degrees in International Relations from Yerevan State University, as well as a BA degree in Musical Arts from Yerevan State Conservatory.
Claire Coffey, Undergraduate Program Assistant
Claire Coffey is a senior pursuing a degree in International Relations at Boston University's Pardee School of Global Studies. Last summer through the Undergraduate Research Opportunities Program she completed a project entitled The International Diffusion of Border Security Practices and Challenges. Claire writes Highlights posts for our website and assists with the EU Futures project.
Toria Rainey, Undergraduate Program Assistant
Toria Rainey is pursuing a B.A. in English in the College of Arts and Sciences and a B.S. in Film & Television in the College of Communications at Boston University. She is involved with many clubs on campus, such as Boston University On Broadway, the Community Service Center, and the Treblemakers a cappella group. Toria frequently writes Highlights for our website and conducts interviews for our EU Futures project.