Vivien A. Schmidt, Director
Vivien A. Schmidt (BA, Bryn Mawr College; MA, PhD, University of Chicago) is Jean Monnet Professor of European Integration, professor of international relations and political science, and founding director of the Center for the Study of Europe at Boston University. She has been a visiting professor or visiting scholar at major European universities and has published 10 books and over 100 articles on European political economy, institutions, and democracy, as well as lately on the Eurozone crisis. Recent books include Resilient Liberalism in Europe's Political Economy  (co-edited, Cambridge, 2013), Debating Political Identity and Legitimacy in the European Union  (co-edited, Routledge, 2011), Democracy in Europe  (Oxford, 2006; updated in French, La Découverte, 2010), and The Futures of European Capitalism  (Oxford, 2002). Professor Schmidt is former chair of the European Union Studies Association–USA. Among recent distinctions, she was awarded a doctorate honoris causa from the Free University of Brussels, held the Franqui Interuniversity Chair of Belgium, and was Senior Visiting Research Scholar at the Free University of Berlin.
For a full bio and publication list, please visit Professor Schmidt's website.
William Waters, Associate Director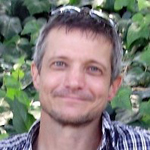 William Waters (BA, Harvard University; MA, PhD, University of California, Berkeley) teaches courses in comparative literature, German literature of the 19th and 20th centuries, advanced German language, and translation. His research interests center on poetry and poetics and on the poet Rainer Maria Rilke; he is the author of Poetry's Touch: On Lyric Address (Cornell University Press, 2003). He has been the recipient of fellowships from the National Endowment for the Humanities (NEH), the Mellon Foundation, and the German Academic Exchange Service (DAAD); has been awarded over $800,000 in grants for critical-language education at BU; and has been a visiting professor at UC Berkeley. At BU he has been awarded both the Outstanding Teaching Award from the Honors Program of the College of Arts & Sciences and the Templeton Prize for Excellence in Student Advising. Since its creation in 2007, he has served as chair of the Modern Languages & Comparative Literature department.
Elizabeth Amrien, Grants Analyst
Elizabeth Amrien (BA, Fordham University; MDiv, Yale University; MBA, Boston University) manages the Center for the Study of Europe and the Latin American Studies Program at Boston University,  overseeing finances and operations, planning events and conferences, and directing outreach and publicity efforts. She is also responsible for program development, grant writing, and other new and ongoing initiatives. Previously, she served as managing director of the Institute for Human Sciences at Boston University (IHS), where she oversaw the strategic operation and development of the institute's programs. Since 2002, she has organized over 200 high-profile public and scholarly events (lectures, panel discussions, exhibits, film screenings, and international conferences) at Boston University, featuring prominent politicians, policymakers, artists, activists, writers, and intellectuals. She has also overseen a number of fellowship programs and written several successful grants.
Her interests lie at the intersection of politics and culture, business and spirituality. She is an impassioned advocate for food justice and in 2009 organized an international symposium on the Future of Food: Transatlantic Perspectives, highlighting sustainable, conscious food politics.
Ashley Childers, Undergraduate Program Assistant

Ashley Childers is pursuing a B.S. at Boston University in the College of Communication with a major in Advertising. For the Center of Study of Europe, she will be helping with the website and designing flyers along with attending the events.
Megan Murray, Undergraduate Program Assistant

Megan Murray is pursuing a B.S. at Boston University in the College of Communication with a major in Advertising. She hopes to concentrate in Computer Science and minor in Art as well. For the Center of Study of Europe, she will be creating the newsletter every week as well as helping with flyers and events.
Toria Rainey, Undergraduate Program Assistant
Toria Rainey is pursuing a B.A. in English in the College of Arts and Sciences and a B.S. in Film & Television in the College of Communications at Boston University. She is involved with many clubs on campus, such as Boston University On Broadway, the Community Service Center, and the Treblemakers a cappella group. She will be helping with events and writing post-event highlights for the Center of the Study of Europe.