Schmidt, Martin Interviewed on Teaching Europe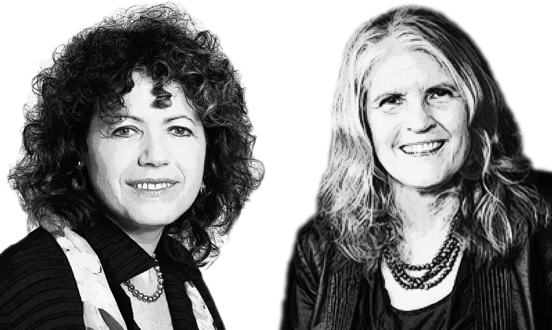 Vivien Schmidt, Professor of International Relations and Political Science at the Frederick S. Pardee School of Global Studies at Boston University, and Cathie Jo Martin, Director of the Center for the Study of Europe at the Pardee School and Professor of Political Science at Boston University, were recently interviewed on European integration and global political economy.
Schmidt and Martin were interviewed by the Europe Now at the Center for European Studies for an article entitled "Teaching Europe."
The two discussed their shared roots in comparative politics that sparked their drive to understand the EU and European integration in order to better understand the European countries at a national level.
A key topic posed to Schmidt and Martin, and a question that many European Studies ask themselves, was were they shocked by Brexit? Neither was very surprised by this development citing growing inequalities and divisive rhetoric worldwide which contributed to both Brexit and the election of Donald Trump. In regard to Trump's election, Professor Martin explained her lack of shock with "We are all great, but there are a lot of us who don't experience that greatness."
Martin and Schmidt both pointed out the contribution increasing globalization has made to the democratic deficit in the EU and worldwide.
Schmidt is a Jean Monnet Professor of European Integration at Boston University. Her research focuses on European political economy, institutions, democracy, and political theory. She has published ten books, over 100 scholarly journal articles or chapters in books, and numerous policy briefs and comments, most recently on the Eurozone crisis. Her current work focuses on democratic legitimacy in Europe, with a special focus on the challenges resulting from the Eurozone crisis, and on methodological theory, in particular on the importance of ideas and discourse in political analysis (discursive institutionalism).
Cathie Jo Martin is professor of Political Science at Boston University and former chair of the Council for European Studies. Her most recent book, The Political Construction of Business Interests: Coordination, Growth and Equality (co-authored with Duane Swank, Cambridge University Press 2012) investigates the origins of coordinated capitalism and the circumstances under which employers are persuaded to endorse social policies promoting economic productivity and social solidarity.