The Role of Cultural Diplomacy with Ambassador John Beyrle (12/11/13)
Join us for a conversation on "Soft Power in Eastern Europe: The Role of Cultural Diplomacy" with Ambassador John Beyerle.
Wednesday, December 11
5 to 6:30 PM
Department of International Relations, 154 Bay State Road, 2nd floor
Russia and its sphere of influence have long been the focus of American public diplomacy, and remain a relative bastion of such efforts today, when funding elsewhere have been slashed. In recent years, Russia has also been trying its hand at 'Soft Power,' and yet Joseph Nye–who coined the term in 1990–recently wrote an article in Foreign Policy magazine entitled 'What China and Russia Don't Get About Soft Power.' As Ambassador to the Russian Federation (2008-2012) and to Bulgaria (2005-2008), as well as in previous stints in Moscow John Beyrle was a proponent of American cultural diplomacy, and a great specialist on not only Eastern-European politics, but the region's culture. This event will explore what works and what doesn't in the region and why cultural diplomacy matters. The conversation will be moderated by Anna Winestein, Visiting Researcher at the Center for the Study of Europe and Executive Director of the Ballets Russes Cultural Partnership.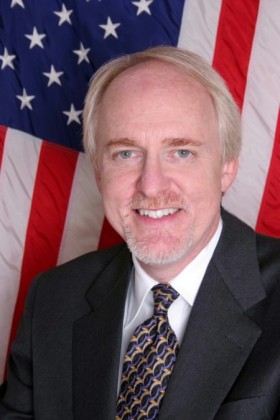 John Beyrle served as an American diplomat for more than three decades, in foreign postings and domestic assignments focused on Central and Eastern Europe, the Soviet Union, and Russia. He was twice appointed ambassador: to Bulgaria (2005-08), and to Russia (2008-12).   Ambassador Beyrle's diplomatic service included two earlier tours at the U.S. Embassy in Moscow, including as Deputy Chief of Mission. He also served as Counselor for Political and Economic Affairs at the U.S. Embassy in the Czech Republic, and member of the U.S. Delegation to the CFE Arms Control Negotiations in Vienna. His Washington assignments included Special Adviser to the Secretary of State for the New Independent States, and Director for Russian, Ukrainian and Eurasian Affairs on the staff of the National Security Council. He retired from the Foreign Service in 2012 and presently serves on the Board of Directors of the US-Russia Foundation and Eurasia Foundation, and provides consulting services to non-profit and corporate clients.