Charles DeLisi Award and Lecture
The College of Engineering Charles DeLisi Award and Lecture celebrates high-impact research in engineering and annually honors one of our faculty engaged in outstanding research. This showcasing event allows all members of the Boston University community to meet a distinguished scholar selected from the College of Engineering faculty discussing a topic of recognized excellence.
Widely considered the father of the Human Genome Project, DeLisi was an early pioneer in computational molecular biology, and also made seminal contributions to theoretical and mathematical immunology. He currently serves as Metcalf Professor of Science and Engineering, and continues to direct the Biomolecular Systems Laboratory, where more than 100 undergraduate, graduate and post-doctoral students have trained.
As Dean of the College of Engineering from 1990 to 2000, he recruited leading researchers in biomedical, manufacturing, aerospace and mechanical engineering, photonics and other engineering fields, establishing a research infrastructure that ultimately propelled the College into the top ranks of engineering graduate programs. In 1999 he founded—and then chaired for more than a decade—BU's Bioinformatics Program, the first such program in the nation.
Current Recipient
Professor Christopher S. Chen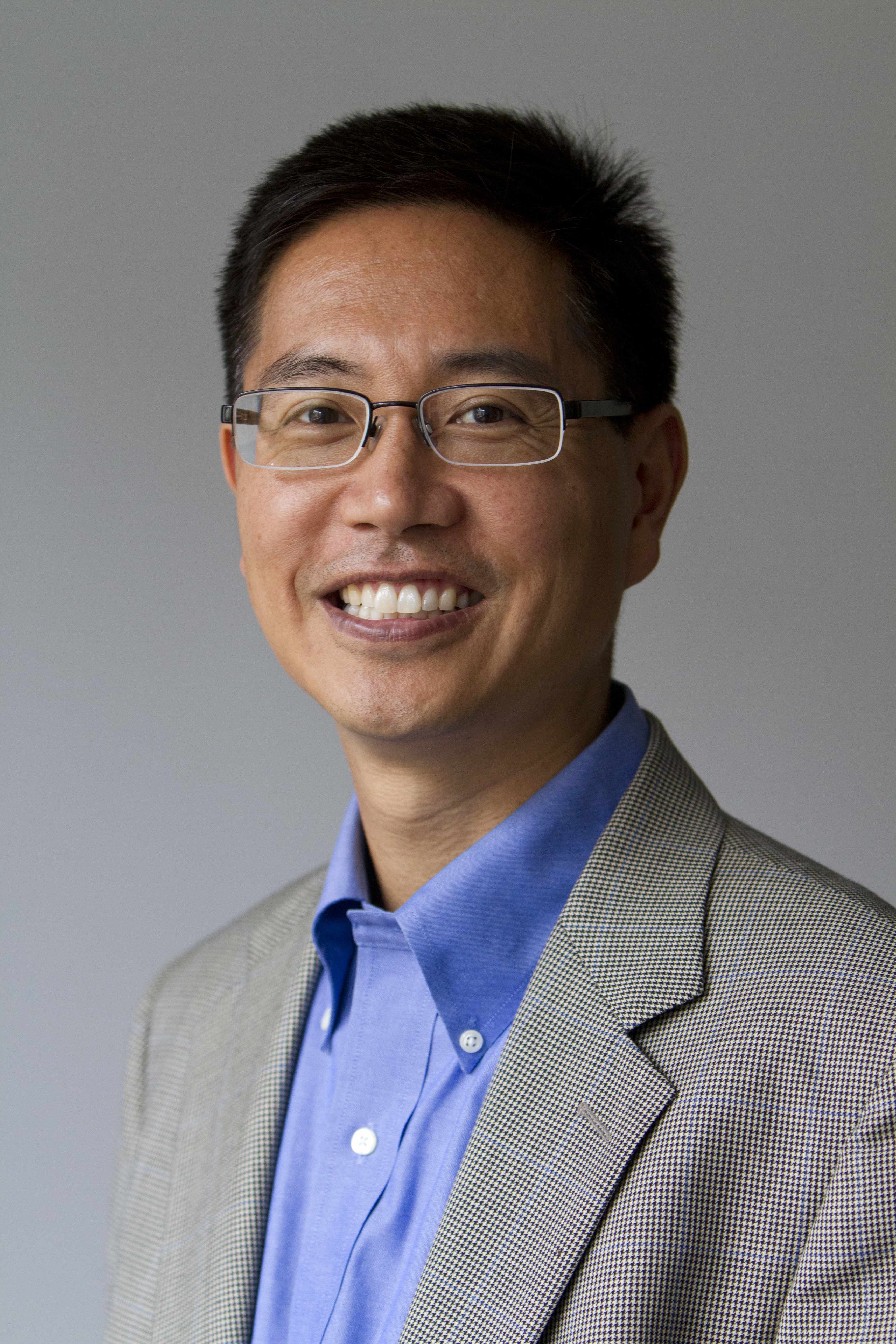 Professor Christopher S. Chen (ME, ECE, BME, MSE) is the recipient of this year's Charles DeLisi Award and Lecture. Chen presented the Charles DeLisi Distinguished Lecture, "How Complex is Simple Enough? Engineering 3D Culture Models of Physiology and Disease" on Monday, April 1 at 4 p.m. in the Photonics Center Colloquium Room.
Chen became a member of the faculty in 2013, and is the founding director of the Biological Design Center, director of the Tissue Microfabrication Laboratory, and professor of biomedical engineering at Boston University and the Wyss Institute for Biologically Inspired Engineering at Harvard University. He has been an instrumental figure in the development of engineered cellular microenvironments to understand how cells build tissues.
His group pioneered the use of micro- and nano-fabrication technologies to identify the underlying mechanisms by which cells interact with materials and each other to build organized tissues, and to apply this knowledge in the biology of stem cells and tissue vascularization. Most recently, he has used these insights to engineer biomimetic cultures that recapitulate the architecture and function of a variety of human tissues, as a new platform for studying human physiology and disease.
He has served or is serving as a member of the American Institute for Medical and Biological Engineering, Faculty of 1000, the Board of Trustees for the Society for BioMEMS and Biomedical Nanotechnology, and Defense Sciences Study Group. He was awarded the Robert A. Pritzker Distinguished Lecture Award, the Presidential Early Career Award for Scientists and Engineers, the Angiogenesis Foundation Fellowship, the Office of Naval Research Young Investigator Award, the Mary Hulman George Award for Biomedical Research, and the Herbert W. Dickerman Award for Outstanding Contribution to Science.
He received his bachelor's degree in biochemistry from Harvard University, master's degree in mechanical engineering from MIT, and doctoral degree in medical engineering and medical physics from the Harvard-MIT Health Sciences and Technology Program. He earned his MD from Harvard University Medical School.
He began his academic career as an assistant professor in biomedical engineering and in oncology at Johns Hopkins University, and then was recruited to the University of Pennsylvania as the Skirkanich Professor of Innovation and founding director of the Center for Engineering Cells and Regeneration prior to his current appointment at Boston University.

Above: A playlist of recent lectures
Nomination Process
Recent Recipients
2018: Professor Xin Zhang
2017: Professor Joyce Y. Wong
2016: Professor M. Selim Ünlü
2015: Professor Mark Grinstaff
2014: Professor Christos Cassandras
2013: Professor Thomas Bifano
2012: Professor H. Steven Colburn
2011: Professor Theordore D. Moustakas