BME Senior Design Project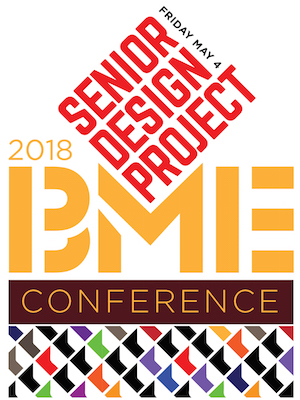 Since 1985, in the spring of each academic year, the Department of Biomedical Engineering at Boston University holds its annual Senior Design Project Conference attended by students, faculty and alumni as well as representatives from area companies, laboratories and hospitals. Each guest receives a copy of the Conference Proceedings which includes an agenda, abstracts of the presentations and the résumés of all students who participate.
If you would like more information on the conference, please contact Megan Wallander.
If you would like to submit a proposal for a BME Senior Design Project, please click here to be redirected to the form or contact the Course Instructor, Dr. Wynter J. Duncanson here.