BME Senior Design Projects
Welcome to the 2020 Senior Design Projects
Please click here to submit Senior Design Project ideas for the 2020 – 2021 academic year.

The
Senior Design Project
 allows senior engineering students to apply their undergraduate training to real world challenges under the guidance of faculty, clinical or industry mentors. Due to the COVID-19 crisis, the 2020 BME Senior Design Projects will be presented online.
The Biomedical Engineering Faculty of the College of Engineering celebrate the contributions of the Class of 2020 to biomedical engineering.
We are proud of their work and their resilience.
Virtual Presentations by Topic
• Apps & Webtools
• Assays
• Biomechanics
• Biosensors
• Devices
• Modeling
• Nanoparticles
• New Methodology Development: Hardware
• New Methodology Development: Software
• Predictive Algorithms
• Synthetic Biology/Systems Biology of Disease
• Tissue Engineering/Biomechanics
Full Program
Senior Design Projects Document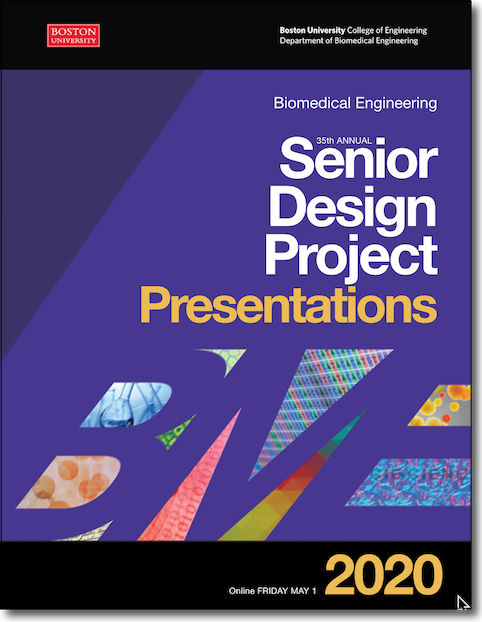 ---
Images from our 2019 Conference
For more information, please contact Mindy Hicks.