BME Professor Irving Bigio receives the 2018 Evans Center IBR Excellent Research Collaborator Award
in BME Spotlight Faculty, NEWS, Spotlight Faculty
BME Professor Irving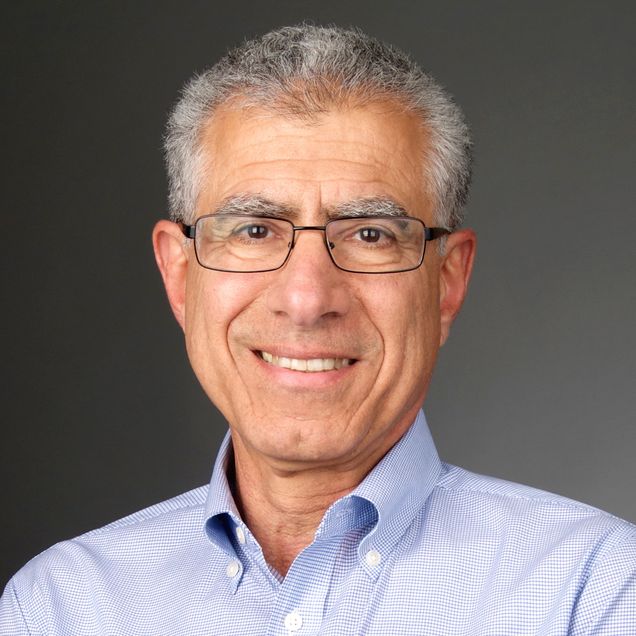 Bigio is being recognized by the Evans Center for Interdisciplinary Biomedical Research, at the BU School of Medicine, for his extensive collaborations, over the years, with a variety of researchers and clinical practitioners at BUMC, fueled by funding from a number of NIH grants and sponsored research agreements with industry. These research collaborations have included clinical and preclinical studies in gastroenterology, dermatology, urology, head and neck cancer and surgery, endocrinology, surgical oncology, and nephrology. Bigio is currently co-leader of a recently-funded Affinity Research Collaborative (ARC), with includes a number of researchers at the medical campus and in the BME department, focused on tissue fibrosis and its manifestation in various diseases.
Dr. Bigio is professor with primary appointments in the Departments of Biomedical Engineering and Electrical & Computer Engineering; and with affiliate appointments in the Physics Department and the Department of Medicine of the BUSM .  He is also a member of the Photonics Center and the Neurophotonics Center.  Bigio's Biomedical Optics Lab focuses on the application of various optical spectroscopy and imaging technologies to address a range of biomedical problems, both in basic research and in clinical translation, with emphasis on noninvasive and minimally-invasive diagnostic technologies. His extensive publications in the field include a recently-published textbook (with co-author, Sergio Fantini of Tufts) that is being rapidly adopted for courses taught at universities around the world: Quantitative Biomedical Optics (Cambridge University Press, 2016).
Dr. Bigio serves on several government advisory panels and on external advisory boards for companies and academic institutions. He is a Fellow of the Optical Society of America, the American Institute of Medical and Biological Engineering and the SPIE.