Senior Design Projects: Call for submissions
Seeking Projects and Customers for
 

ECE Senior Design Capstone Course

The department of Electrical and Computer Engineering is seeking engineering projects for seniors to complete during a 2-semester capstone course called EC463 Senior Capstone Design. Do you or a colleague have a project idea? The department would greatly appreciate your involvement. The upcoming senior class is very large!

ECE is seeking projects that aim to solve real-world problems. All projects should reveal an engineering challenge in industry, government, non-profits, small businesses or every-day life. The selected projects will be presented to seniors at the beginning of the semester in early September. Seniors are grouped in teams of 4-6 students and then paired with the project customer. During the Fall semester, teams develop a delivery plan and begin production; while in the Spring, teams test and deliver the completed prototype.

The most common feedback reported by Senior Design customers is appreciation for helping to prepare students for employment and real-world challenges. The second most common feedback reported is feeling impressed by the project deliverables. View examples of 2018 projects!


Project Guidelines for Fall 2018
You are invited to submit a project idea to Professor Pisano at apisano@bu.edu. Prof. Pisano is happy to chat about possible projects. General project descriptions should be submitted no later than September 3rd (Labor Day), after which projects will be assigned to teams. Teams will contact the project customer to learn details about the problem their project aims to solve. Customers are not required to provide financial support to teams, although many choose to donate equipment or other resources. As mentioned earlier, ECE is especially interested in projects that have a significant societal component (which aim to make the world a better place.) This year, projects are also solicited which include substantial mechanical engineering content to be assigned to a few interdisciplinary teams consisting of both ECE and Mechanical Engineering students.
A Strong Project Proposal Includes consideration of the Following:
Does the project require appropriate technical skills at a senior capstone level?
Does the project require substantial ECE design (both Hardware and Software)?
Can the project succeed with the budget available (~$1000 for most projects)?
Does the project have sufficient scope for a two-semester, 5-person effort?
Are there legal, financial, intellectual property, patent or safety concerns?
Problem Statements (i.e. Project Description)
Within the first 2 weeks of September, 1-page project descriptions (approved by the faculty) are presented to students for consideration. A typical one page description includes:
Short project title
Description of the technical problem (about 1/2 page)
Expected deliverables at the end of the course
Contact information for the project customer
Items or budget to be supplied by customer (if any)
Intellectual property issues (if any)
Customer Involvement
Customers can participate as much or little as they prefer during the year. It is expected that each customer connect with their team in September, during which the team will reach out to learn more about the project and review specific engineering requirements. Customers should be prepared to elaborate at this stage. Also, customers should expect occasional questions during the year. All customers are invited to attend ECE Day in early May. All teams prepare interim and final documentation, including engineering drawings as appropriate. This documentation and the project prototype are given to the customer at the end of the course.
Primary Course Contact
Professor Alan Pisano is available to answer questions and provide more details if needed: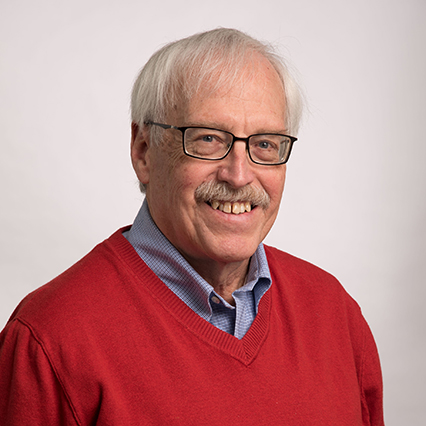 Alan D. Pisano
Associate Professor of the Practice
Department of Electrical & Computer Engineering

8 Saint Mary's Street :: Boston, MA 02215
T (617) 353-6264 :: F (617) 353-6440 :: apisano@bu.edu