Distinguished Alumni Awards Honor ENG Graduates
in NEWS, SE Spotlight Alumni, Spotlight Alumni
by Liz Sheeley
The College of Engineering honored three alumni for their career achievements and for the support they have given their alma mater and community during BU Alumni Weekend 2017.
The ceremony was held on Friday, September 15, and after a welcoming address from Dean Kenneth R. Lutchen, two current students and one recent alumnus introduced the three 2017 honorees – Bettina Brinz-Himes (EE '86), Denise Schier (ME '81, ME) and Bill Weiss (SE '83, CE '97).
Two of the students, Natalia Frumkin and Aidan Ryan, were both part of the Summer Term Alumni Research Scholars (STARS) program. The STARS program provides housing support for undergraduates to make it easier for them to work with faculty over the summer and perform research. Santiago Beltran (CE '17), who introduced Bill Weiss, completed the new Technology Innovation Concentration during his time at ENG. Weiss is a supporter of the Societal Engineering Fund, which benefits the Technology Innovation Concentration.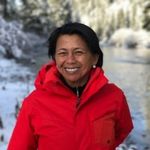 Ms. Bettina Briz-Himes
Bettina Briz-Himes (EE '86) graduated with a masters from ENG after earning her BA in biophysics from the University of California, Berkeley. After graduating from BU, Bettina worked at Analog Devices for two years before joining TriTech Microelectronics where she became vice president of marketing. She has also held senior positions at Flextronics and National Semiconductor.
A technology executive for many decades, Bettina has helped advise and grow businesses internationally across diverse technologies and markets. As a board advisor, she has worked with over a dozen companies on their strategy, organization, market focus, management and core values. Additionally, she advises several other California-based businesses, such as Kilopass Technology and 3D Vision Technology.
She works as the senior director of strategic alliances at GoPro, based in San Francisco California, where she has been since September 2013. GoPro is well-known for its durable cameras and also manufactures drones, advanced systems for virtual reality experiences and broadcast, physical accessories, and apps.
Since 2011, Bettina has been a member of the ENG West Coast Alumni Leadership Council which consist of about 20 corporate leaders whose mission is to provide the Dean and his leadership team with advice, feedback and strategic direction to insure the College's programs and goals amplify its continuous trajectory of excellence. Bettina is a long-time leadership supporter of the College of Engineering and has personally sponsored two STARS students for the past six years.
Ms. Denise Schier
Denise Schier (ME '81) was involved in the Society of Women Engineers during her time at ENG, and after she graduating with her bachelor's, she proceeded to earn her MBA from Northeastern University.
After getting her MBA, she served as manager of operations at General Electric before moving to Ametek in 1989, which specializes in electronic instruments and electromechanical devices. Schier just recently retired from her role of vice president and general manager of Ametek after serving in a number of senior positions, including manager of operations, strategic marketing, and heading up their cable business and power and industrial products division.
Denise sits on several boards including the ENG Mechanical Engineering Visiting Committee and the BU Alumni Council. She continues to represent female engineers as the Northeast Ohio Section Representative in the Society of Women Engineers. Denise acted as a moderator for the BU Loyalty Society webcast in 2017 that featured Professor Ed Damiano. She also served as a keynote speaker at this year's Order of the Engineer ceremony and was a core leadership donor for BU's Giving Day 2017.
Mr. William Weiss
Bill Weiss (SE '83, CE '97) earned both his bachelor's and masters degrees from ENG, and right after his graduation in 1983, Weiss went to work for GTE Corporation and their military business. The division was sold to General Dynamics where he has stayed for the past 34 years and leads their mission systems ground systems line of business, which is focused on military networks, networked computing and mission command systems, satellite ground systems, training and range solutions, and public safety networks. He is the vice president and general manager of ground systems. During his career at General Dynamics, Weiss has had a number of important programs and business efforts under his direction, including the U.S. Army's Warfighter Information Network-Tactical and Common Hardware Systems programs.
Weiss has been a member of the ENG Dean's Leadership Advisory Board since August 2015. The Board provides crucial advice to the Dean, particularly with regard for the skills that corporate industry leaders are looking for in the current engineering workforce. He brings extraordinary experience in strategic planning for large organizations to help the Dean and the College set a direction of continuous improvement in excellence and impact. He participated in the Engineers in the Real World Program in 2016 as a speaker to one of our sophomore classes. Weiss is also a loyal leadership supporter of the College, particularly the Societal Engineering Fund that directly benefits programs such as the Technology Innovation Concentration.