Research Safety
Overview
Environmental Health and Safety (EHS) provides a full range of environmental, health, and safety services to the Boston University and Boston Medical Center communities.  The Research Safety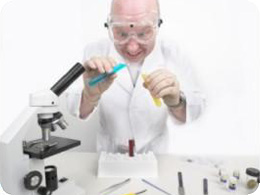 Division provides training, conducts inspections and evaluations, and implements various programs in laboratories on both campuses.  Subject areas include fire and life safety, chemical safety, biological safety, radiation safety, industrial hygiene and environmental management.  The Research Safety Division strives to provide a safe laboratory environment and to ensure compliance with all applicable local, state, and federal regulations in all areas of environmental health and safety.
Laboratory Safety Polices and Reports
Boston University Biosafety Manual
Boston University Exposure Control Plan
Research Safety Management Plan
Lab Safety Newsletter Online!