Fire Extinguisher Use & Safety
Fire extinguishers are located throughout BU and BMC and are available for use by trained employees, if safe to do so.
A fire extinguisher has a limited capability.
A fire extinguisher is effective on small incipient stage fires.
Before Attempting to Extinguish a Fire
You must follow the R.A.C.E. fire procedure before attempting to extinguish any fire.
Rescue/Remove
Rescue or remove any persons from the immediate scene
Alert/Activate
Pull the nearest alarm and call 911, then the following numbers:
CRC: 617-353-2121
BUMC: 617-414-6666
Confine
Close all doors to the hazard or fire area
Extinguish/Evacuate
Extinguish using the closest fire extinguisher if the fire impedes your evacuation. Evacuate to your designated meeting location.
Maintaining Fire Extinguishers
Types of Fire Extinguishers
Class A: Pressurized water based extinguisher

Use: Ordinary combustibles such as woods, papers, and plastics.
Class BC: Carbon Dioxide extinguisher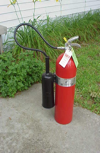 Use: Flammable liquids (i.e. ethanol, xylene) and electrical fires.
Class ABC: Multipurpose dry chemical agent extinguisher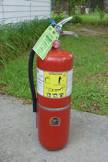 Use: Ordinary combustibles, flammable liquids, and electrical fires.
Class D: Sodium chloride or copper based dry powder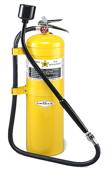 Use: Combustible metals (i.e. magnesium, powdered aluminum).
Class K: Potassium bicarbonate or wet chemical fine mist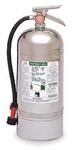 Use: Kitchen fires, cooking oils and fats.

How to use fire extinguishers
Using the PASS Method:
Pull:
Pull the safety pin on the extinguisher.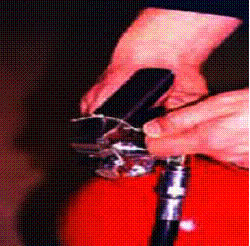 Aim:
Aim the hose of the extinguisher at the base of the fire.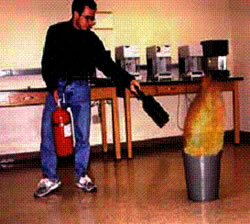 Squeeze:
Squeeze the handle to discharge the material.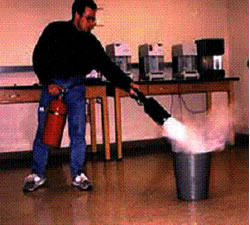 Sweep:
Sweep the hose across the base of the fire from side to side.