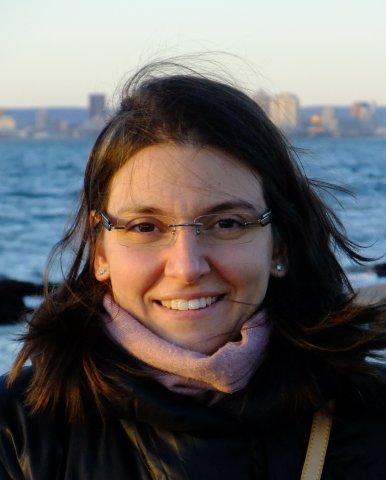 Gokce Akin Olcum
Educational Background
Ph.D. in Economics, Bilkent University, Ankara, Turkey, 2012
M.A. in Economics, Sabanci University, Istanbul, Turkey, 2006
B.S. in Industrial Engineering, Sabanci University, Istanbul, Turkey, 2004
Current Research
My research tends to be quite interdisciplinary and policy-oriented, integrating economic research with environment and energy related regulations, climate change mitigation and adaptation policies, and natural resource management.
My recent focus is on the future-oriented research of climate change impacts mainly on agriculture and energy industries. In one of my studies, I look at how climate change induced changes in future water supply are supposed to affect agriculture at a global scale under changing food consumption patterns. Additionally, I work on estimating changes in the patterns of energy dependency under changing climate conditions.
My past research focused more heavily on the environmental policy architecture. In this vein, I conducted economic impact assessment of linking the European Union Emission Trading Scheme (EU ETS) with other emerging cap-and-trade programs over the period 2010-2020. I also extended this study to analyze the implications of the EU trade agreements on potential pollution leakage.