E&E Undergraduates take part in annual UROP Symposium
Graduating Geophysics & Planetary Science major Daniel Friedman and Environmental Analysis & Policy minor Sarah Chudnovsky recently took part in the 16th annual Undergraduate Research Opportunity Program (UROP) symposium.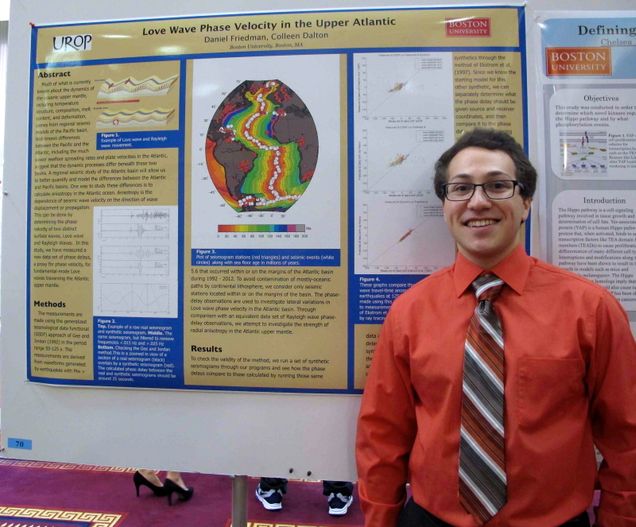 The symposium was held in the George Sherman Union Metcalf Ballroom from 11am to 1:30 pm on Friday October 18th, 2013 as part of Parent's Weekend here at Boston University. Along with over 260 other students, Friedman and Chudnovsky displayed research for the over 600 symposium attendees. All participating students earned two academic credits as part of the research and symposium.
Established in 1997, the Undergraduate Research Opportunity Program has "supported the research efforts of approximately 1500 Boston University students" (UROP). The deadline for Spring 2014 research applications are due by noon Friday December 6th.
To learn more information about UROP, visit their website or visit their Facebook page to see more pictures from the symposium.
Photos in this article were taken by Sayaka Yamaki