Professor Myneni – Tracking Change, Predicting Trouble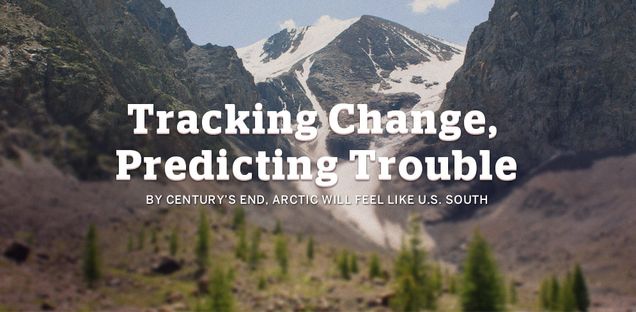 Winter is getting warmer, spring is coming earlier, and plants are enjoying an extended growing season in northern areas. But that is not good news. In this weeklong series, BU researchers explore the science behind Earth's environmental changes, and what they mean for our future.
"It's the initial gold rush," says Ranga Myneni, a College of Arts & Science professor of earth and environment, but what will follow will not be pleasant. As vegetation flourishes, it could draw down the water supply, bringing on drought, insect infestations, and forest fires. What was once green, lush land could become brown and barren.
In an article published in Nature Climate Change on March 10, Myneni and 21 collaborators describe how seasonal temperatures and vegetation north of the U.S.-Canada border have shifted over the past 30 years to what is typically experienced four to seven degrees latitude to the south. Should global warming continue at its current pace, Bruce Anderson, a CAS associate professor of earth and environment, who worked with Myneni on the paper, predicts a further latitudinal shift of as much as 20 degrees south by the end of the century. That means arctic and boreal regions of Canada would look and feel much more like the southern United States.