Social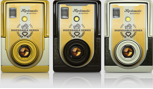 At our conference, engaging with each other will not be exclusive to face-to-face and raising our hands. Get involved in the backchannel, a discussion on social media about the gathering.
Twitter
The Confab official Twitter account is @bostonconfab. The official hashtag is to be determined (if you have any suggestions, please let us know!)


Tag It. Take a Picture. Share It.
Once we determine an official hashtag, we encourage you to share your photos of the event – like this awesome clip from last year – on Twitter, Instagram and Vine…or whatever photo sharing service you use.