Registration
Are you available Friday, February 21, 2014 from 8:30 a.m. – 5 p.m. on the campus of Boston University to attend, converse and engage? Here's how to join in.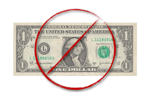 Before You Register, A Quick Note: Don't Want Your Cash
We'll square away setup, room charges, and the occasional cup of coffee or water; you take care of making it here, your food, and the occasional non-coffee beverage at any nearby watering hole.
If this all sounds interesting, go to this link and let us know you're coming. We've only got room for 100 – wait too long and you'll have to rock the backchannels.
Registration Form
Our registration and parking sign-up is handled via EventBrite. If you have any questions, please contact dos@bu.edu or 617-353-4126.