Welcome New Terriers – Make the Practical, Cool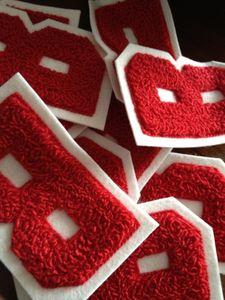 Word! It went out a few weeks ago.
Brand, spankin' new wannabe Terriers are on the street.
First, the practical. Recognize the City as a character in your life – understand the energy of cities and places. It's the place where you can come to change it up. Restore. Write your songs. Spit your prose. Make your coin. Create. And, do you.
You don't need and excuse to be interesting around here. Don't worry, it's acceptable to think and know about societal innovators; books of note; art and artists; music; film; and, design. Don't pooh-pooh the fashion and style.
After you've got the practical down, start working on your cool.
"Supposed to" has no spot on our squad. Dreams and joy collide on Comm Ave. Come here to have your greatest passions meet the world's big, bad, and bold needs. Dole out your sweet kisses to the love you know now, but save a few for the love you'll find.
Snore under those flowers for so many hours.  Wake up every time to a beautiful day.
Can't wait to see you on the Ave Terrier.
Dream. Get your cool on. Love. (And, a little music for your start.) Peace.
(Many thanks to Frederick Buechner and Lupe Fiasco for the inspiration.)