Thomas Kilgore
Professor of Oral & Maxillofacial Surgery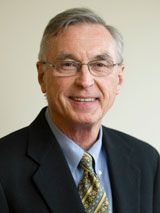 Title

Professor of Oral & Maxillofacial Surgery

Office

100 East Newton Street Boston, MA 02118 USA

Email

tkilgore@bu.edu

Phone

617-358-6628

Education

DMD, University of Pennsylvania School of Dental Medicine, 1969; CAGS, Harvard University/Massachusetts General Hospital, 1973; Diplomate, American Board of Oral and Maxillofacial Surgery; Fellow, American College of Dentistry.
Dr. Kilgore joined Boston University School of Dental Medicine in 1973 and has served the school in several capacities including Associate Dean for Academic Affairs, Associate Dean for Advanced Education and as Associate Dean for Advanced Education and International Programs. His professional activities are multiple and varied. He serves on several committees in the School, Medical Campus, and University. In addition, Dr. Kilgore has authored several journal articles and has presented extensively in the dental community. In 2006, Dr. Kilgore received the Dean's Award for outstanding commitment to the mission of the school. In 2014 he received the Spencer N. Frankl Award for Excellence in Teaching.