Michelle Henshaw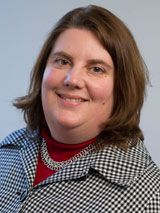 Professor, Department of Health Policy & Health Services Research
Associate Dean for Global & Population Health
Office

560 Harrison Avenue
Boston, MA 02118 USA

Email

mhenshaw@bu.edu

Phone

617-638-5222

Education

BA, Columbia University
BS, DDS, University of California, San Francisco
MPH, Boston University
About Dr. Henshaw
Dr. Henshaw is the Associate Dean for Global & Population Health and Professor in the Department of Health Policy and Health Services Research at the Henry M. Goldman School of Dental Medicine. As Associate Dean for Global & Population Health, Dr. Henshaw leads efforts related to developing and showcasing GSDM's position as a world leader in global health and interprofessional care initiatives. She is active in a number of community and professional organizations and currently serves on the Planning Board for the Oral Health Foundation, is a member of the Massachusetts Coalition for Oral Health, and has recently served as the Chair of the Community and Preventive Dentistry Section of the American Dental Education Association. Dr. Henshaw's major research interests are in the areas of health services research and oral epidemiology.
Recent research efforts have focused on how oral conditions affect health-related quality of life, understanding oral health disparities, and access to care for underserved populations, Dr. Henshaw serves as both the Co-Director of the Center for Research to Evaluate and Eliminate Dental Disparities (CREEDD) and Principal Investigator of Project 2: Oral Health Advocates in Public Housing.
Publications
Mascarenhas AK, Henshaw M, Infrastructure for a community-based dental education program: students and clinics. J Dent Educ 2010
Oct;74(10 Suppl):S17-24. PMID: 20930223.
Soncini JA, Kanasi E, Lu SC, Nunn ME, Henshaw MM, Tanner AC. Oral microbiota of children in a school-based dental clinic. Anaerobe. 2010 Jun;16(3):278-82, Epub 2009 Oct 29. PMID: 19879369.
Kressin NR, Nunn ME, Singh H, Orner MB, Pbert L, Hayes C, Culler C, Glicken SR, Palfrey S, Geltman PL, Cadoret C, Henshaw MM. Pediatric clinicians can help reduce rates of early childhood caries: effects of a practice based intervention. Med Care 2009 N0~;47(11):1121-8P. MID: 19786919.
Nunn ME, Braunstein NS, Krall Kaye EA, Dietrich T, Garcia RI, Henshaw MM. Healthy eating index is a predictor of early childhood caries. J Dent Res 2009 Apr;88(4):361-6. PMID: 19407150.
Nunn ME, Dietrich T, Singh HK, Henshaw MM, Kressin NR. Prevalence of early childhood caries among very young urban Boston children compared with US children. J Public Health Dent 2009 Summer;69(3):156-62. PMID: 19192100.
Crall JJ, Hewlett ER, Friedman JA, Mascarenhas AK, Freilich S, Henshaw MM, Jones JA, Mann ML, Frankl S. The Pipeline Program at Boston University Goldman School of Dental Medicine. J Dent Educ 2009 Feb;73(2 Suppl):S58-68; discussion S68-69. PMID: 19237378.
Dietrich T, Culler C, Garcia RI, Henshaw MM. Racial and ethnic disparities in children's oral health: the national survey of children's health. J Am Dent Assoc 2008 Nov;139(11):1507-17. PMID: 189783891.
Singh HK, Scott TE, Henshaw MM, Cote SE, Grodin MA, Piwowarczyk LA. Oral health status of refugee torture survivors seeking care in the United States. Am J Public Health 2008 Dec;98(12):2181-2. Epub 2008 Oct 15. PMID: 10923133.
Garcia RI, Cadoret CA, Henshaw MM. Multicultural issues in oral health. Dent Clin North Am 2008 Apr;52(2):319-32, vi. Review. PMID:
18329446.
Mascarenhas AK, Freilich SR, Henshaw MM, Jones JA, Mann ML, Frankl SN. Evaluating externship programs: impact of program length on clinical productivity. J Dent Educ 2007 Apr;71(4):516-23. PMID: 17468313.
Henshaw M. Service Learning. In Welie, J (ed), Justice in Oral Health Care. Wisconsin: Marquette University Press, 2006: 261-283.
Cote S, Geltman P, Nunn M, Lituri K, Henshaw MM, Garcia RI. Dental caries of refugee children compared with U.S. children. Pediatrics 2004 Dec;l14(6):e733-740. PMID: 15574605
Krall E and Henshaw M. The Older Patient. In Palmer, C (ed): Diet and Nutrition in Oral Health. New Jersey: Pearson Education Inc.,
2003:247-287.
Henshaw M. Commentary on Madianos PN, Bobetsis GA, Kinane DF. Is periodontitis associated with an increased risk of coronary
heart disease and preterm andlor low birth weight births? J Clin Periodontol 2002;29(Suppl. 3):22-36.
Farsai P, Henshaw M. Commentary on Moles DR, Downer MC, Speight PM. Meta-analysis of measures of performance reported in oral cancer and precancer screening studies. Br Dent J 2002; 192:340-344; Evidence Based Dentistry 2002;3:79-80.
Henshaw MM and Calabrese JM. Oral health and nutrition in the elderly. Nutr Clin Care 2001 ;491:34-42.
Garcia RI, Henshaw MM, Krall EA. Relationship between periodontal disease and systemic health. Periodontol2000. 2001;25:21-36.
Review. PMID: 11 155180.
Henshaw MM, Frankl CS, Bolden AJ, Mann ML, Kranz SM, Hughes BL. Community-based dental education at Boston University Goldman School of Dental Medicine. J Dent Educ 1999 Dec;63(12):933-7, PMID: 10650419.
Offices

Departments

Affiliations