HIV Dental Work Group a Learning Experience for Students and Dental Professionals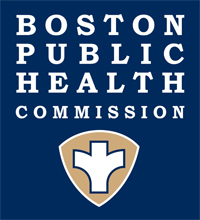 A large group of GSDM students volunteered at the HIV Dental Work Group booth at the Yankee Dental Congress (YDC) 2013 from January 31 to February 2. They joined students from Boston-area dental and dental hygiene schools and staff from our School and the Boston Public Health Commission (BPHC).
The HIV Dental Work Group is part of the BPHC AIDS/HIV Ombudsperson Program, the dental program that facilitates access to oral health care for people with HIV. The goal of the HIV Work Group is to not only get accurate information to the dental profession but also to give students an opportunity to learn more about issues related to dentistry and HIV.
Michael Lee DMD 15 says it worked, calling it "an eye opening experience that exposed us to misconceptions that health care providers have of HIV."
Matthew Green DMD 15 shared his thoughts. "Speaking with an actual HIV patient shed light on the present day situations people with HIV experience." Rachel Lukas DMD 13 says "the patient's words will resonate with me in the future whenever I treat HIV-positive patients."
Green continued, "After the Work Group I was excited and enthralled by the chance I have as a dentist and prominent figure in my community to dispel negative images and contribute my services to help people with HIV."
Marc Horton DMD 14 says he found the experience educational and rewarding. "I learned about the current Centers for Disease Control and Prevention recommendations for Hepatitis C screening and about the advances in chairside screening for HIV and Hepatitis C."
DPH resident Tarek Elmajie appreciated the chance to learn from professionals who have worked in the field for many years.
Volunteers also collected food, which was donated to programs for people with HIV in Massachusetts.  This was the 15th year the Group has exhibited at YDC.
Thank you, volunteers: Solafa Ayoub DPH, Eamon Cherry DMD 15, Kayla Cuddy DMD 16, Michelle DaRocha DMD 15, Tarek Elmajie DPH, Lindzy Goodman DMD 14, Matthew Green DMD 15, Hebah Hamdan DPH, Thomas Hernon DMD 13, Marc Horton DMD 14, Zaina Kalthoum DPH, Mohamed Kamel DMD 13, Nicholas Koren DMD 15, Andrea Lam DMD 16, Michael Lee DMD 15, Rachel Lukas DMD 13, Champaka Nagaraju AS 14, Abhishek Patel AS 14, Sirisha Rao DMD 14, and Hajra O. Sheikh AS 14.