Accreditation is One Week Away!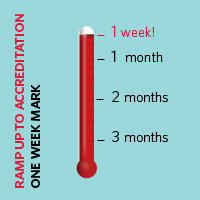 A message from Dean Hutter:
Accreditation is vitally important for our School and each member of our community plays a role in the process. I want to ensure that each and every member of our community understands the process and their role in this process and that is why we feature a Q & A column in Outlook This Week. I encourage all of you to forward any and all questions you may have about accreditation to Dr. Friedman or Dr. Kilgore.
View Accreditation FAQs.