Accreditation is Two Weeks Away!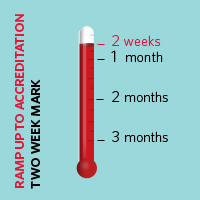 A message from Dean Hutter:
Accreditation is vitally important for our School and each member of our community plays a role in the process. I want to ensure that each and every member of our community understands the process and their role in this process and that is why we feature a monthly Q & A column in Outlook This Week. I encourage all of you to forward any and all questions you may have about accreditation to Dr. Friedman or Dr. Kilgore. In addition, we will be holding information sessions on an ongoing basis and I encourage all of you to attend these sessions and share your questions and comments.
View Accreditation FAQs.