Drs. Ferriero and Sarkis Receive Awards from The Academy of General Dentistry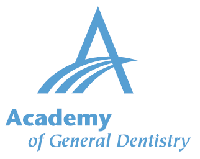 The Academy of General Dentistry (AGD), a professional association of more than 37,000 dentists dedicated to providing quality dental care and oral health education to the public, held their 2012 Annual Meeting & Exhibits on June 21 to 24, 2012, in Philadelphia. Two Boston University Henry M. Goldman School of Dental Medicine (GSDM) faculty members were honored at the conference. Clinical Associate Professor Dr. Mark Ferriero earned the 2012 Lifelong Learning & Service Recognition (LLSR) award and Assistant Professor Ramzi Sarkis DMD 02, ENDO 05, MSD 08, received the association's 2012 Fellowship Award.
Dr. Ferriero received the LLSR award for the second time. Since its inception in 2005, only nine AGD members have earned the LLSR recognition twice. According to the AGD, "The LLSR is presented to AGD members who have gone above and beyond earning the association's highest honor of Mastership. To accomplish this recognition, Dr. Ferriero completed at least 1,600 hours of continuing dental education in 16 different dental disciplines. In addition, recipients must complete at least 100 hours of dental-related community or volunteer service."
Dr. Sarkis received the association's 2012 Fellowship Award. According to the AGD, "To accomplish this goal, Dr. Sarkis fulfilled more than three years of continuous membership in the AGD and exceeded 500 hours in continuing education courses. Dr. Sarkis joins more than 6,700 active AGD Fellows who understand that providing great smiles and good oral health for their patients are the result of going above and beyond basic requirements."
Dean Jeffrey W. Hutter said, "We are extremely proud to have Drs. Ferriero and Sarkis honored at the national level by the Academy of General Dentistry. Both doctors have demonstrated a commitment to the community and their professions, and deserve to be recognized. Please join me in congratulating these faculty members on their achievements."
Photos of Drs. Ferriero and Sarkis at the Convocation Ceremony with AGD President, Dr. Howard R. Gamble, can be found on flickr.