Undergraduate Research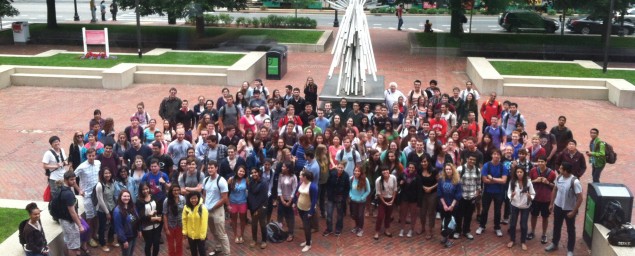 For more information about undergraduate research please contact Afaf Hourani, Assistant Director of Pre-doctoral Research.
---
GSDM Undergraduate Research Flyer
The Undergraduate Research Opportunities Program UROP
Undergraduate Student Information Form
---
Undergraduate News & Annoucements:
GSDM Research Showcased at Undergraduate Research Symposium
On October 17, 2014, Boston University hosted its 17th Annual Undergraduate Research Symposium in the George Sherman Union Metcalf Ballroom on the Charles River Campus. Click here to read more…
---
GSDM Marks Undergraduate Students' Participation in Research
On July 25, 2014, Research hosted a small celebration for high school and undergraduate students who participated in research projects at the Henry M. Goldman School of Dental Medicine (GSDM) this summer. Click here to read more…
---
Undergraduate Research Opportunities Program 2014/15 Funding Deadlines:
Fall funding (September 11)
Spring funding (December 4)
Summer funding (March 4) Faculty Matching Grant
More information available here.
---
Science Day 2014 Awards Luncheon
The 2014 Science Day Awards Luncheon ceremony took place on April 10, 2014, to honor the winners of the 33rd Science Day, which was held on March 13, 2014. Click here to read more…