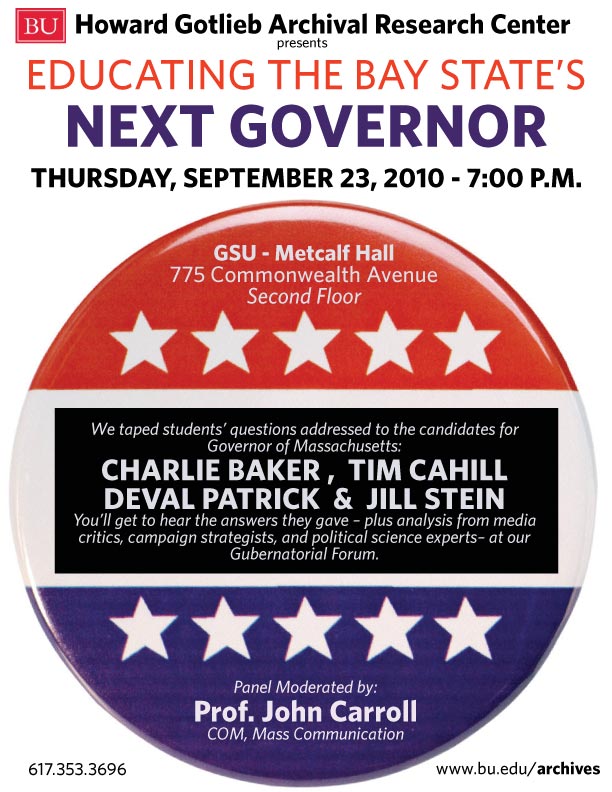 Educating the Bay State's Next Governor
A panel discussion moderated by Prof. John Carroll, COM, Mass Communication
Our Panel of Distinguished Experts:
David Bernstein - Reporter, The Boston Phoenix
Todd Domke - Political Analyst, WBUR
Mel Miller - Publisher, The Bay State Banner
Natasha Perez - Political Strategist
Joan Vennochi - Columnist, The Boston Globe
Professor Thomas Whalen - CGS, Social Science
BU students question the Massachusetts gubernatorial hopefuls - and our panel of experts analyzes the answers. The Howard Gotlieb Archival Research Center taped Boston University students' questions addressed to the candidates for Massachusetts governor and then recorded the answers they gave. You'll get to hear them - plus analysis from media critics, campaign strategists, and political science experts - at our Gubernatorial Forum.