Events outside of CURA
The Wheatley Institution at Brigham Young University is pleased to announce its fourth annual student conference on Religion in the Public Sphere. This year's conference is entitled Religious Pluralism in a Secular Age, and will be held November 6-10 at the Aspen Grove Resort, near the BYU campus. We invite you to identify two students from your university to participate in the conference. We encourage you to select undergraduate students who have the capacity and motivation to make the most of this unique opportunity, and who are prepared to engage in an active exchange on the importance of religious pluralism in a secular world. Graduate students are welcome to apply, but they should know that the conference is geared toward undergraduates. They should have strong academic skills and genuine interest in the subject matter. Once you have identified the students, please direct them to the conference webpage, or to wheatley.byu.edu where they can gain further information, select a roundtable, and register for the conference. The passcode for registration is 2018SCRIPS.
Deadline is Friday, October 5.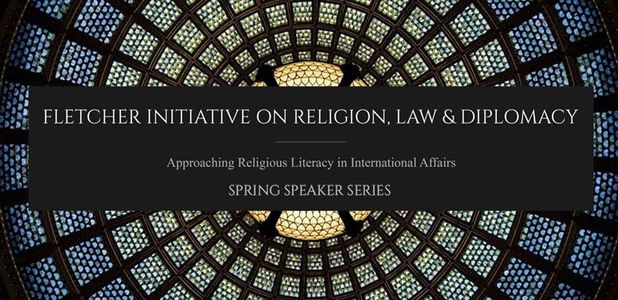 Monday, April 30th
12:30 – 1:55 PM
Max Primorac brings 25 years of foreign policy and national security experience in the public and private sectors. As an expert in U.S. engagement in Iraq, he will discuss the protection of religious minorities in complex stabilization operations.
Calendars of Interest
Center for Global Christianity and Mission
http://www.bu.edu/cgcm/calendar/
The Institute for Philosophy & Religion Lecture Series
http://www.bu.edu/ipr/program
Elie Wiesel Center for Judaic Studies
http://www.bu.edu/jewishstudies/calendar/
Graduate Division of Religious Studies
http://www.bu.edu/gdrs/calendar/