Seminars on Religion, Pluralism and Civil Enculturation
Michael Lambek
On Thursday, October 10, 2013 Michael Lambek, Professor of Anthropology & Canada Research Chair at the University of Toronto spoke "On the Immanence of Ethics". He has been carrying out research in the Western Indian Ocean since 1975 and is the author of three monographs and editor of several collections, including Ordinary Ethics (Fordham University Press 2010) and most recently, A Companion to the Anthropology of Religion (with Janice Boddy, Wiley Blackwell 2013).
Click here to view Michael Lambek's Flier
Carrie Rosefsky Wickham
Carrie Rosefsky Wickham, Associate Professor of Political Science at Emory University and the author of some of the most important works on Muslim politics and Islamist movements over the past ten years spoke on "The Muslim Brotherhood: Evolution of an Islamist Movement" on Wednesday, October 16, 2013.

Click here to view Carrie Wickham's Flier
James Hoesterey
James Hoesterey, Assistant Professor of Department of Religion of Emory University spoke on Friday, December 6 at CURA. His talk was entitled "Shaming the State: Subjectivity and Islamic Ethics in Indonesia's Pornography Debate".Dr. Hoesterey's research focuses on popular Islam, religious authority, Muslim subjectivity, and public piety in post authoritarian Indonesia. His current book project "Sufis and Self-help Gurus: Popular Islam and the Cultural Politics of Public Piety" tells the story of the rise and fall of Indonesia's most famous television preacher.
Click here to view James Hoesterey's Flier
Daniel Philpott
Daniel Philpott, Ph.D. Harvard, 1996, pursues interests in international relations, political philosophy, and peace studies. His research focuses on reconciliation in politics. His most recent book is Just and Unjust Peace: An Ethic of Political Reconciliation (Oxford University Press, 2012) which derives from theological and philosophical roots an ethic of reconciliation that offers concrete guidelines to political orders facing pasts of authoritarianism, civil war, and genocide. Philpott also directs a research program on religion and reconciliation at the Kroc Institute.
Click here to view Daniel Philpott's Flier
Paul Freston
Paul Freston is a sociologist of religion, and one of the world's most celebrated and accomplished scholars on Latin American religions, global Evangelicalism, and Christian-based politics. He is the CIGI Chair in Religion and Politics in Global Context at the Balsillie School of International Affairs and Wilfrid Laurier University. He is also professor of sociology on the post-graduate program in social science at the Universidade Federal de São Carlos, Brazil. His research has focused on, among other things, religion and democratization, the growth of Pentecostalism in the global south, and questions of religion and globalization. His books include Evangelicals and Politics in Asia, Africa and Latin America (Cambridge University Press, 2001); Protestant Political Parties: a Global Survey (Ashgate, 2004); and Evangelical Christianity and Democracy in Latin America (Oxford University Press, 2008).
Toby Matthiesen
Toby Matthiesen is a research fellow in Islamic and Middle Eastern Studies at Pembroke College, University of Cambridge. In 2013, he was also a Research Fellow at the London School of Economics and Political Science. In 2011 he was awarded a PhD from the School of Oriental and African Studies, University of London, for his dissertation 'The Shia of Saudi Arabia: Identity Politics, Sectarianism and the Saudi State', which won the 2012 American Political Science Association Aaron Wildavsky Award for the Best Dissertation on Religion and Politics. He is the author of "Sectarian Gulf: Bahrain, Saudi Arabia, and the Arab Spring That Wasn't".

Marie-Claire Foblets
On Tuesday, March 19, 2013 Marie-Claire Foblets, Director of the Department of Law and Anthropology at the Max Planck Institute for Social Anthropology, gave a lecture entitled "The Challenges of Religious Pluralism in a Changing Europe: Draft Summary of the Main Finding of the RELIGARE Project". For more than twenty years Marie-Claire Foblets taught social and cultural anthropology in the universities of Antwerp and Brussels. Before becoming a member of the Max Planck Society in March 2012, she was ordinary professor at the Catholic University of Leuven, where she headed the Institute for Migration Law and Legal Anthropology. Professor Foblets has been or is a member of various networks of researchers, focusing either on the study of the application of Islamic law in Europe, or on law and migration in Europe, including the Association Française d'Anthropologie du droit (AFAD), of which she served as co-president for several years.
Click here to view Marie-Claire Foblet's Lecture Flier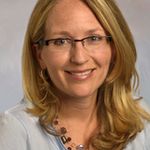 Rachelle Scott
On Thursday, February 14, 2013 Rachelle Scott, Associate Professor at the University of Tennessee, Knoxville, gave a lecture entitled "Beautiful Bodies, Prosperous Lives and Global Identities: The Rise of New Goddess Cults in Thailand". Rachelle Scott studies the history of Theravada Buddhism in South and Southeast Asia, with an emphasis on contemporary Buddhism in Thailand.  Her first book, Nirvana for Sale?: Buddhism, Wealth, and the Dhammakāya Temple,  examined contemporary debates over monastic and lay wealth in Thailand.
Click here to view Rachelle Scott's Lecture Flier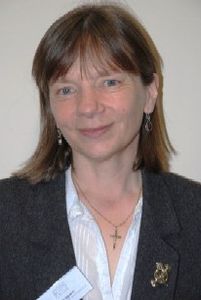 Julia Ipgrave
On Thursday, October 11, 2012 Julia Ipgrave, Senior Research Fellow at the University of Warwick Religions and Education Research Unit, gave a lecture entitled "From Multiculturalism to Securitization: Educational Responses to British Islam."
Click here to view Julia Ipgrave's Lecture Flier
Ruth Marshall
On Thursday, September 20, 2012 Ruth Marshall, Assistant Professor in the Departments of Religion and Political Science, gave a lecture entitled "Wars and Rumors of Wars: The New Politics of Religious Witness in Nigeria."
Click here to view Ruth Marshall's Lecture Flier

Thomas Blom Hansen
On Tuesday, December 6, 2011 Thomas Hansen, Director of Stanford University's Center for South Asia and Professor of Anthropology, gave a lecture entitled "Politics by All Means: Violence and Democracy in India."
Click here to view Thomas Hansen's Lecture Flier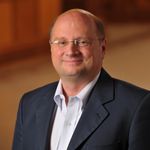 Scott Appleby
On Tuesday, October 18, 2011 Scott Appleby, Director of the Kroc Institute for Peace Studies and Professor of History at the University of Notre Dame, gave a lecture entitled "One Modern World for All? The View from the Vatican, with Commentary from Cairo, Tehran, and New York."
Click here to view Scott Appleby's Lecture Flier

Alfred Stepan
On Tuesday, October 11, 2011 Alfred Stepan, Director of the Center for the Study of Democracy, Tolerance, and Religion at Columbia University, gave a lecture entitled "Transcending Deep Religious Diversity: Democratic Accomplishments in India and Possibilities in Tunisia".  A world-renowned political theorist of democracy, democratic transitions, and pluralist citizenship, Stepan spoke on a subject at the heart of his new book, Crafting State Nations: India and other Multinational Democracies (Johns Hopkins University Press, 2011).
Click here to view Alfred Stepan's Lecture Flier

Ahmet T. Kuru
On Tuesday, September 27, 2011, Ahmet T. Kuru, assistant professor of politcal science at San Diego State University gave a lecture entitled "Secular States and Religions: Comparing the United States, France, and Turkey."
Click here to view Ahmet Kuru's Lecture Flier

Suzanne Last Stone
On Tuesday November 30, 2010,  Suzanne Last Stone, from Yeshiva  University,  spoke on "Rabbinic Conceptions of Civil Society: Problems and Possibilities'". Click the link below to view the PDF of Suzanne Stone's publication.
The Jewish Tradition and Civil Society, Suzanne Last Stone
Anver Emon
On Thursday October 28, 2010,  Anver Emon, from the University of Toronto,  spoke on "Tolerance, Governance, and the Islamic 'Other'" as part of the on going seminar series.  Click the link below to view the PDF of Anver Emon's publication.