Jeffrey Rubin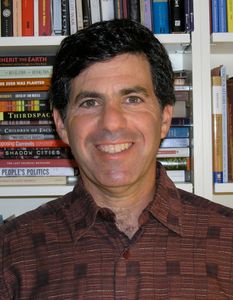 My research on Latin America focuses on the historical and cultural origins of grassroots activism and the ways in which social movements contribute to the deepening of democracy. The examples I study include innovations in formal political arenas, as well as new ways of establishing forms of voice and autonomy in "non-political" locations, such as schools, markets, family farms, and popular music.  I examine these cases of grassroots activism in order to learn how collective organizing happens and how new ideas and political practices enter the public sphere and affect political and economic policymaking. A historical and interdisciplinary approach enables me to identify the forces that nurture new thinking and analyze the ways in which innovations travel from one location to others.
My work on this topic in Mexico resulted in the book Decentering the Regime:  Ethnicity, Radicalism, and Democracy in Juchitán, Mexico (Duke University Press,1997) and numerous articles on social movements, states, and Mexican politics.  My current research on democracy and grassroots innovation in Brazil was funded initially by a Research and Writing Grant from the MacArthur Foundation.
As a result of my study of civil-society-based initiatives in Brazil, I developed The Enduring Reform Project, a research initiative focusing on business responses to progressive civil-society-based reform in Mexico, Brazil and Argentina.  Funded by The Open Society Institute, this project will result in an edited book, Enduring Reform:  Progressive Activism and Business Visions of Change in Latin America's Democracies. (co-edited with Vivienne Bennett., Pennsylvania State University Press, forthcoming).  http://www.bu.edu/cura/projects/enduringreform/
I am also co-author, with my daughter Emma Sokoloff-Rubin, of The Enchantment of Activism:  A Father-Daughter Collaboration and a Women's Movement in Southern Brazil (forthcoming, Duke University Press).  This book combines analysis of a successful rural women's movement at a key moment in the development of Brazil's democracy with reflection on our father-daughter research methodology and the transnational curricular development and teaching we carried out in the course of doing research. http://www.bu.edu/research/spotlight/2008/grassroots/index.shtml
My work on social movements in Latin America continues through the International Consortium on Social Movements in the Americas, a hemisphere-wide initiative of which I am a co-founder and co-director.   Based at the University of Massachusetts, Amherst and funded by the Ford foundation, the Consortium organized its first international conference at UMass Amherst in 2008 and will hold a second in Lima, Peru in 2010.  Our edited volume of work from the first conference, Interrogating the Civil Society Agenda:  Social Movements, Civil Society, and Democratic Innovation will be completed this year. http://www.umass.edu/civsoc/Welcome.html
Through the work of the Consortium, together with CURA and the Boston University Humanities foundation, I have begun a new project on "Religion, Social Movements, and Progressive Reform in Latin America."  Our first conference in 2010 will bring together scholars of social movements in Latin America and scholars of religion to begin an interdisciplinary dialogue on religion and progressive reform.  http://www.bu.edu/cura/projects/religionsocialmovements/
In addition to my interdisciplinary home at the Institute on Culture, Religion and World Affairs at Boston University, I have been a Fellow at the Center for U.S.-Mexican Studies at UCSD, the Institute for Advanced Study in Princeton, and the Center for the Critical Analysis of Contemporary Culture at Rutgers, as well as a Visiting Scholar at the Center for Latino, Caribbean, and Latin American Studies at UMass Amherst.