Marilyn Halter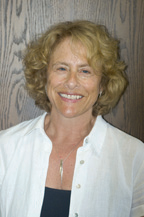 In 1990, I joined the CURA staff (then called ISEC) as a Research Associate with teaching responsibilities in the Department of History and in the American and New England Studies Program at Boston University. I am particularly interested in the history and sociology of American immigration and in ethnographic and oral history approaches to studies of race and ethnicity with specializations in the study of immigrants of African descent, New England and Boston immigrant and ethnic history, as well as the relationship of commerce and culture. Both my BA and PhD are in the field of American Studies and I remember with considerable amusement when my best friend growing up and I both decided to major in American Studies that her always sensible father took great delight in teasing us about the likely job prospects with a degree in such an impractical field. "What will you do when you graduate," he would taunt, "open an American Studies store?" Although I have yet to go into business for myself, I did utilize my American Studies training to research and write about the self-employed for my first CURA project, a comparative study of immigrant entrepreneurship in the Boston area. The book that resulted, New Migrants in the Marketplace: Boston's Ethnic Entrepreneurs (University of Massachusetts Press, 1995), looks at the economic culture and small business activity of several immigrant populations including Jews from the former Soviet Union, British West Indians, Greeks, Puerto Ricans, Dominicans, Khmer refugees and Haitians.
After working on immigrant entrepreneurship, it wasn't too far a leap to my next project, a study of the changing relationship between ethnic identity formation and modern consumer culture in late twentieth century America. A well- developed literature exists linking economic self-interest with cultural dynamics, particularly in the field of ethnic enterprise. Still, with a few outstanding exceptions, the role of immigrant as consumer rather than as petty entrepreneur has been overlooked. In Shopping for Identity: The Marketing of Ethnicity (Schocken Books, 2000), I explored the appropriation of ethnicity by businesses, whether ethnic-based or not, as a strategy to sell to wider markets in the United States. My research suggested that although the impetus to reclaim roots often stems from disdain for commercial interests, paradoxically, consumers look to the marketplace to revive and re-identify with ethnic values. Though a crucial component of the rationale for the creation of ethnic pride groups and related culture-specific practices may be to protest against the ills of consumer society, the new ethnics demonstrate that they are nonetheless deeply tied to consumerist practice. In effect, the market serves to foster greater awareness of ethnic identity, offers immediate possibilities for cultural participation, and can even act as an agent of change in that process. Thus, consumerism simultaneously disrupts and promotes ethnic community and can be both subversive and hegemonic. Commercialism may indeed dissipate tradition, community and meaning, but it can also enhance and reinforce such identifications.
My interest in the interplay of commerce and culture as well as in global perspectives on these issues led me to collaborate with Jan Rath (Institute for Migration and Ethnic Studies, University of Amsterdam) and a group of European and American scholars to study the dynamics of ethnic tourism in cosmopolitan cities, a subject at the crossroads of the fields of ethnic entrepreneurship and urban studies. My focus was on Boston's long-standing Italian North End neighborhood where I investigated the marketing of an immigrant culture in an urban setting in "Tourists 'R Us: Immigrants, Ethnic Tourism and the Marketing of Metropolitan Boston" in Tourism, Ethnic Diversity and the City, ed. Jan Rath (Routledge, 2006.)
Most recently, I have combined my early specialization in immigrants of African descent dating back to my first book, Between Race and Ethnicity: Cape Verdean American Immigrants, 1865-1960 (University of Illinois Press, 1993) with my ongoing interest in the dynamics of ethnoracial identities to publish African & American: West Africans in Post-Civil Rights America with Violet Showers Johnson (NYU Press, 2014), a book that tells the story of the much overlooked experience of first and second generation West African immigrants and refugees to the United States during the last forty years. Exploring issues of cultural identity formation and socioeconomic incorporation among this new West African diaspora, the volume highlights the intricate patterns of emigrant work and family adaptation, the evolving global ties with Africa and Europe, and the translocal connections among the West African enclaves in the United States. It examines the impact this community has had on the changing meaning of "African Americanness" and addresses the provocative question of whether West African immigrants are, indeed, becoming the newest African Americans.
My interest in the dynamics of the flow of recent immigrants has also resulted in the forthcoming publication of a co-edited anthology, What's New about the 'New' Immigration to the U.S.? Traditions and Transformations since 1965 (Palgrave 2014), a collection that offers a new periodization of the post-1965 era to consider how recent migration compares to earlier waves and what its consequences have been.