Print Resources about Teaching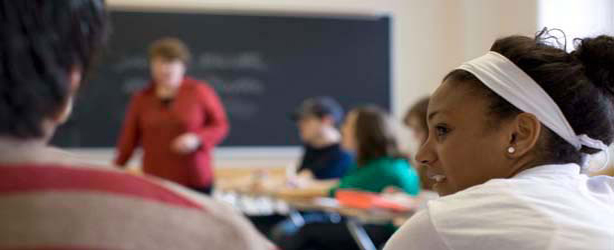 A bibliography of books and journals from across a number of different disciplines.
Books about teaching
Baiocco, Sharon A. and Jamie N. DeWaters. Successful College Teaching. Needham Heights, MA: Allyn & Bacon, 1998.
Boice, Robert. Advice for New Faculty Members: Nihil Nimus. Needham Heights, MA: Allyn & Bacon, 2000.
Carbone, Elisa and James Greenberg. Teaching Large Classes: Unpacking the Problem and Responding Creatively. In To Improve the Academy, v. 17: 311-326, edited by Matthew Kaplan. Stillwater, OK: New Forums Press and the Professional and Organizational Development Network in Higher Education,1998.
Carbone, Elisa. Teaching Large Classes: Tools and Strategies, v. 19 in Survival Skills for Scholars. Thousand Oaks, CA: Sage Publications, 1998.
Handbook for Teaching Assistants. Published by the Journal of Chemical Education.
Light, Richard J . Making the Most of College: Students Speak Their Minds. Cambridge, MA: Harvard University Press, 2001.
Mazur, Eric. Peer Instruction: A User's Manual. Prentice Hall, 1997.
Mentoring Revisited : Making an Impact on Individuals and Institutions. In New Directions for Teaching and Learning, v. 57, edited by Marie A. Wunsch. San Francisco: Jossey-Bass,1994.
McKeachie, Wilbert J. Teaching Tips: Strategies, Research, and Theory for College and University Teachers, eleventh edition. Boston: Houghton Mifflin Co., 2002. Distributed at the annual CEIT Orientation for New Faculty.
Murray, Donald. Learning by Teaching: Selected Articles on Writing and Teaching. Upper Montclair, New Jersey: Boynton/Cook, 1982.
Oches, Norm and Stella Nkomo. The Teaching Bridge: A Resource Manual for Part-Time Teachers in Today's Colleges and Universities. Arizona Mission Press, 2000.
Royse, David. Teaching Tips for College and University Instructors: A Practical Guide. Needham Heights, MA: Allyn & Bacon, 2001.
Seldin, Peter. The Teaching Portfolio: A Practical Guide to Improved Performance and Promotion/Tenure Decisions, 2nd ed. Bolton, MA: Anker Publishing Co., Inc., 1997.
Subject-specific publications about teaching
Archaeology
Teaching Archaeology in the Twenty-first Century, edited by S. J. Bender and G. S. Smith. Society for American Archaeology.

Smardz, K. E. and S. J. Smith. The Archaeology Education Handbook: Sharing the Past with Kids. AltaMira Press, 2000.

Meister, M. Archaeology in the Classroom. Kendell Hunt Publishing, 1995.

The Excluded Past: Archaeology in Education, edited by P. Stone and R. J. Mackenzie. Routledge, 1990.
English
Shaughnessy, Mina. Errors and Expectations. In Writing, Teaching, Learning: A Sourcebook for Teachers and Writers, 4th ed. Edited by Richard L. Graves. Portsmouth: Boynton/Cook, 1990.
Gerontology
Publications by the Association for Gerontology in Higher Education.
Physics
Arons, Arnold B. Teaching Introductory Physics. John Wiley & Sons, 1997.

Swartz, Clifford E. and Thomas Miner. Teaching Introductory Physics: A Sourcebook. Springer-Verlag, 1998.
Book publishers about teaching
Allyn & Bacon titles on teaching and professional development for instructors. Sample titles:
Anker Publishing Company resources for faculty and administrators in higher education. Sample titles:
Jossey-Bass titles on Higher Education and helping teachers teach. Sample titles:
Journals about teaching
College English. This is the journal of the College Section of the National Council of Teachers of English. It is a highly esteemed publication with research-oriented essays. The articles are useful and not overly clogged with jargon. A recent edition had articles on assessing higher education writing programs, critical literacy among the working class, and assessing student writing. (NCTE, 1111 W. Kenyon Road, Urbana, IL  61801-1096)
Deliberations on Teaching and Learning in Higher Education link to electronic journals on college teaching organized by discipline
Journal on Excellence in College Teaching
The National Teaching and Learning Forum. This newsletter features articles by teachers on a wide range of pedagogical concerns: creating an active classroom, social class tensions in the classroom, preventing plagiarism, constructive grading practices, etc. Since it is written by teachers and for teachers, the articles are usually very practical, readable, helpful, and short.
The Proceedings of the Modern Language Association (PMLA, see Publications link) offer pedagogical, professional, and scholarly articles for professors of literature, composition, art, and foreign languages. Published by the Modern Language Association (25 Broadway, 3rd Floor, New York, NY  10004-1789 or see membership@mla.org)