How you can ensure a positive graduate teaching experience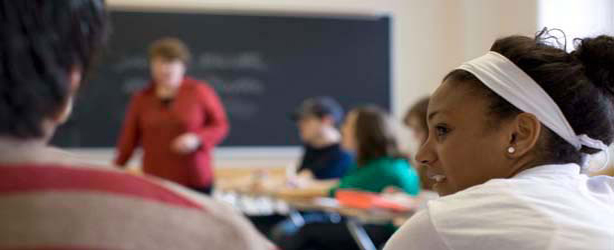 Be professional
Be attentive to deadlines.
Use professional language in all communications, written and verbal.
Be friendly to (but not friends with) your students.
Be critical but fair in evaluating student work.
Use grades to distinguish among different levels of quality.
Refrain from sharing personal problems with your students; however, if these issues interfere with your work, you should make your faculty supervisor aware of the situation
Be positive
Use positive reinforcement to motivate students; praise correct or interesting responses and create incentives rather than penalties.
Encourage students to think that they can understand all the material; refrain from blaming students for their lack of understanding; ask students what aspect is difficult to understand and try a different explanation.
Communicate effectively and regularly with your students, the administrative staff, and the faculty supervisor.
Be on time
Return papers in a timely manner.
Arrive to class early to prepare.
Start and finish class on time.
Check e-mail regularly and reply to it promptly, even simply to state that you received the e-mail but will need more time for a complete reply.
Be prepared
Participate in all preparatory sessions arranged by your department or faculty supervisor.
Read and understand the course materials ahead of the preparatory session.
Perform labs or demonstrations yourself during the preparatory session.
Learn in advance how to set up audio-visual devices and other equipment.
Think through all possible problems that could happen in your class.
Get advice from your faculty supervisor and other TFs on common student concerns and problems that may arise. Consult with a fellow graduate student who has experience serving as a TF in the same course.
Complete student assignments yourself without using the answer key; outline paper assignments ahead of time.
Decide upon your grading criteria before the assignment is due and inform students of the criteria.
Be organized
Keep accurate records of student grades, attendance, and e-mail communication.
Make hard copies of grades to guard against a computer crash.
Provide an outline of the class plan at the beginning of class.
Make the objectives of the class clear.
Keep students' papers in a safe place.
Store e-mails to/from students in a separate folder for the class.