Staff
Director
Matthew Trevett-Smith is director of the Center for Teaching and Learning, and adjunct instructor of Communication. With a Ph.D. in Cultural Anthropology, his teaching interests focus on digital fluency and internet-based communication. As director, he oversees the CTL's programming and offerings for faculty and graduate students, helping them develop foundational teaching skills and explore new ideas in teaching and learning. He also consults regularly with BU faculty and administrators about pedagogical issues, seeking to nurture a university culture of innovation and create rich, active classroom environments that support meaningful learning. He has been particularly effective in leading wide-ranging efforts to convene, support, and facilitate faculty learning communities – self-selecting groups of faculty who gather to pursue particular ideas or experiments in teaching and learning. His research focuses on engaging learners with technology, leveraging digital media in educational development, and social pedagogies. Matthew was also host and founder of an educational development Podcast.
Sr. Associate for Research & Evaluation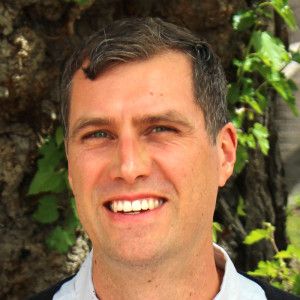 Nick Wilson is Sr. Associate for Research and Evaluation at BU's Center for Teaching and Learning, where he takes a design-based approach to applying research from the learning sciences to educational initiatives. Nick holds an Ed.D. in learning technologies from the University of Massachusetts, Amherst, and has studied the relationships between learners and technology in classroom settings, with an emphasis on the social interactions and material experiences that support student engagement, agency, and collaboration. As a postdoctoral researcher and educational programs associate at Stanford, his research and evaluation work focused on pedagogical development among early career faculty, effective integration of technology into instruction, and supporting undergraduates' practice-based research experiences.
Learning Experience Designer
As a Learning Experience Designer, Jean Otsuki helps faculty and graduate student instructors to grow as teachers. She offers one-on-one consultations, facilitates workshops, and fosters learning communities.  Eager to connect with BU undergraduates, Jean also leads a section of FY 101 and mentors several Community Service Scholars.  She holds a Ph.D. in English from Yale and has taught literature and writing courses at the college and high school levels.
As a Learning Experience Designer, Kate Hamilton helps faculty develop and redesign courses for the BU general education curriculum (the Hub). Prior to joining the CTL, she was a Postdoctoral Teaching Consultant at Carnegie Mellon University's Eberly Center for Teaching Excellence and Educational Innovation. Kate earned her Ph.D. in Literary and Cultural Studies from Carnegie Mellon University. At CMU, she developed and taught courses on British literature, gender studies, first-year writing, art history, and design.
As a Learning Experience Designer, Brad Wheeler helps instructors develop learning-centered teaching practices with a focus on the purposeful use of emerging technologies and digital innovations in the classroom and beyond.  Brad is completing his Ph.D. in learning technologies at the University of Massachusetts, Amherst.  He has researched how faculty design and implement courses that incorporate technology.
Administrative Coordinators

Em Gamber is an Administrative Coordinator at the Center for Teaching & Learning. Em comes to Boston University from Wellesley College where she worked in the Provost Office on Diversity & Inclusion initiatives. Her past work has ranged from women's public policy to historical interpretation to building hiking trails, and she hopes to bring her diverse skill set to support the growth of the CTL. Em received her B.A. in American Studies & Gender Studies from Wellesley College in Wellesley, MA.