Mission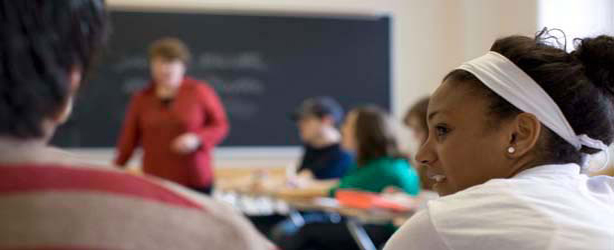 The Center for Teaching & Learning was established in 2001 to promote and support exemplary teaching, to facilitate the continued professional development of faculty as teachers, and to introduce new faculty to the culture of excellence in teaching at Boston University. The Center provides a forum for discussing the knowledge, tools, and spirit of inquiry that are central to the teaching and learning processes, and cultivates teachers who can transmit their own passion for inquiry and curiosity about what remains to be discovered. The Center encourages teachers to motivate students to participate actively in their own education and to become lifelong learners.
The Center promotes excellence in teaching by:
assisting and supporting both new and established faculty members in their teaching roles;
facilitating the appropriate use of new technologies in classrooms and laboratories;
refining methods, instruments, and procedures for evaluating teaching;
working with the administration to improve the teaching infrastructure in classrooms and laboratories;
improving the training and career preparation of Teaching Fellows;
providing feedback on classroom performance through videotaping, observing, and mentoring.
The Center offers a range of resources to enhance teaching and learning. Workshops, seminars, technological support, and a collection of audio, video, and print materials are available to all teaching faculty.