Mission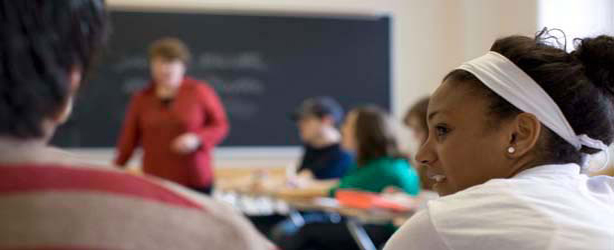 Our Mission:
The Center for Teaching and Learning (CTL) partners with faculty, students, and administration to foster student learning and inspire effective teaching throughout the University.
The CTL understands teaching as an intellectually stimulating and critical practice, driven by inquiry, experimentation, reflection, and collaboration.
The CTL promotes pedagogy that is inclusive, centered on student learning, and proven to be effective.
To help shape the future of learning and redefine higher education at a 21st century urban private research university, the CTL embraces the purposeful use of emerging technologies and digital innovations in the classroom and beyond.
The CTL partners with leaders around the world to bring best practices in teaching and learning to the university and extend the impact of BU educational practices beyond our campus.
What do we do?
Ongoing core activities to support faculty and graduate students. These core activities include such programs as: New Faculty Course Design Retreat, Boston University Focus on Future Faculty, Course Transformation Institute, Support for projects resulting from Academic Program Review and Program Learning Outcomes Assessment, Invited Workshops, and Individual Consultations.
Limited-term projects driven by current academic priorities.  The University as a whole, or individual Schools and Colleges have specific academic priorities. When appropriate, CTL will respond to these priorities with increased programming in targeted areas.  This structure will specifically allow the CTL to help Deans address high priority needs or opportunities within their divisions. Examples of such School priorities might include: best-practices in active learning classrooms, 'flipping' large-enrollment courses, problem-based learning in STEM, targeted course transformation within a College or program, etc. The CTL may also launch limited-term projects of its own, such as the CTL Faculty Fellows Program, to meet strategic priorities.
Long-term initiatives with deep strategic impacts across the institution.  The President and Provost regularly evaluate and update institutional priorities. To ensure deep strategic impact across the university, the CTL will support these long-term initiatives with focused programming and services. Examples of such initiatives include (but are not limited to) General Education, Digital Learning, Interdisciplinary Course Development, Annual Educational Innovation Conference, etc.
What you can expect:
We model effective teaching, mentoring, and learning practices in all of our workshops, programs, consultations, and services.
Our individual consultations are strictly confidential and are driven by your goals.