Alumni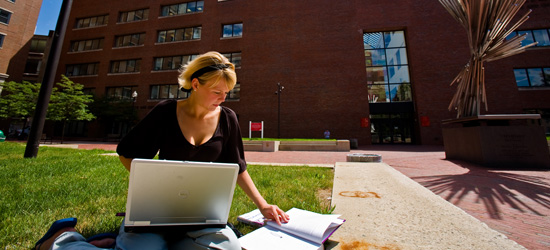 Alumni are a very important part of the MET Computer Science Department.
For more information regarding the Alumni Network and Benefits please view the MET web site Alumni page.
MET Alumni Office Contact Information:
Katherine Moran
Boston University Metropolitan College
755 Commonwealth Avenue, B4
Boston, MA 02215
Phone: 617-358-5501
Fax: 617-353-2744
Email: metalum@bu.edu
Alumni Career Enrichment in Information Technology (ACE-IT)
The MET Department of Computer Science offers the ACE-IT scholarship to MET graduates of the MS in Computer Science program, MS in Computer Information Systems program, MS in Software Development program or the MS in Telecommunication program. This scholarship provides a 50% tuition discount on graduate level MET Computer Science courses taken part-time (maximum two per semester) on campus in Boston. Courses taken through ACE-IT may be used towards a certificate program but not towards obtaining an additional Graduate Degree. Email csinfo@bu.edu for further information and to be registered for ACE-IT courses.