Financial Aid & Scholarships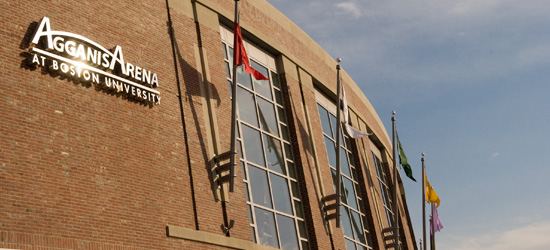 Financial Aid | Assistantships | Scholarships | Partnerships
Financial Aid
For information regarding Graduate Financial Aid please contact:
Boston University Metropolitan College Graduate Financial Aid
755 Commonwealth Avenue
Boston, MA 02215
Phone: 617-358-4072
Fax: 617-353-4190
finanaid@bu.edu
__________________________________________________________________
Assistantships
MET College offers both Graduate and Research Assistantships. All graduate students of MET are eligible to apply for the assistantships, provided they maintain a GPA of 3.0 and register for at least 12 credits (full-time) or 8 credits (part-time).  Assistantships are applied for on a semester basis. If awarded, they may be a maximum of 20 hours per week for the semester.  The full-time assistantship (20 hours/week) pays up to $4,200.00.
MET Computer Science Department – Research Assistantships

Research Assistants are hired to help full time faculty members with research, course development and course updates. Hours vary depending on projects. Please complete the MET CS Research Assistantship Application.
Application Deadlines
Spring 2019: December 10, 2018
MET Information Technology Department – Graduate Assistantships

Every year MET College employs around 30 students to provide technical help in supporting PC labs, helpdesk, website, develop teaching labs and small applications. Please complete the MET IT Graduate Assistant Application.

Application Submission Deadlines: Fall Semester-July 15th | Spring Semester-December 1st | Summer Term-May 1st
During Summer Term all jobs are hourly paid.
Hourly Paid Positions at MET IT
MET College also offers hourly paid positions. To request additional information on available positions and hourly rates, please email burstein@bu.edu.
Any Boston University student can apply for these positions. Here are some of the traits we are looking for in our IT Support Specialists:
Strong commitment to customer service.
Excellent verbal and written communication skills.
Great attention to detail.
Commitment to quality.
Ability to work independently without supervision.
Work well as part of a team.
Eager to learn.
__________________________________________________________________
Scholarships
The (ISC)² Foundation Scholarship Offerings
Additional Resources & Scholarships

Alumni Career Enrichment in Information Technology Scholarship (ACE-IT)
For Alumni of the Metropolitan College Computer Science Department graduate degrees, this scholarship provides a 50% tuition discount on MET Computer Science courses taken on campus. These courses may be used towards a certificate program but not towards obtaining an additional Graduate Degree.
__________________________________________________________________
Metropolitan College Preferred Educational Partnerships
MET College partners with numerous companies and organizations to provide tuition discounts to employees who are pursuing further education.  If your company is not already a Preferred Partner, please visit bu.edu/met/for-employers/ for more information or contact Jacqueline Corcoran, Director of Student and Corporate Outreach at (617) 358-2901 or jcorcora@bu.edu.