Empowerment League
About
The Empowerment League was founded in 1998 as the Volunteers for Citizenship, with a focus on literacy and ESOL classes. Since its founding, the program has also been known as the Multicultural Advancement Partnership Program (MAPP). Today, Empowerment League strives to address human rights issues while establishing beneficial partnerships in Boston. Volunteers are placed at sites such as Women's Lunch Place, the International Institute of Boston, Massachusetts State Prisons, Blackstone Elementary School and CELOP.
In addition to our weekly volunteering, Empowerment League hosts one time events and monthly educational meetings. Past topics have included effective bystander training taught by the Sexual Assault and Prevention Center, a comprehensive understanding of what homelessness looks like in Massachusetts, and an Anti-Human trafficking event facilitated by Kim's Project.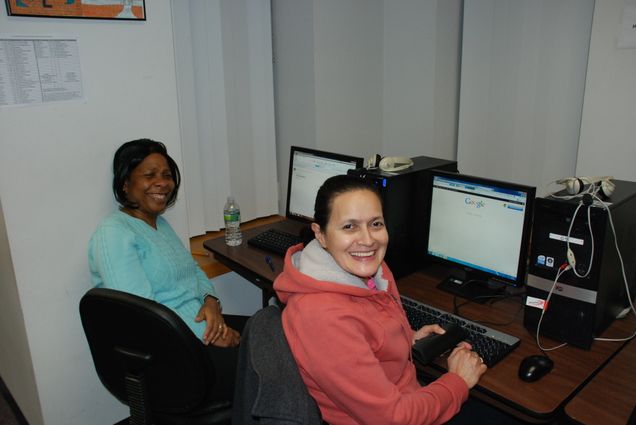 Mission
The Empowerment League is the human rights program of the Community Service Center. We are dedicated to furthering the understanding of social justice and individual empowerment. Partnering with a myriad of organizations and nonprofits in the greater Boston area, volunteers work with immigrants, refugees, international students, inmates, and women experiencing homelessness. 
Time Commitment
Weekly time commitments will vary from 1-4 hours a week per semester depending on the type of service
Program Managers
For more information, contact Program Managers Casey Nakamura and Steph Grossano at empower@bu.edu
Below is the new volunteer spring application for Empowerment League. Also, print and fill out these forms single sided and return them to the CSC. If you volunteered with the Empowerment League in the fall, email empower@bu.edu for the reapplication. Thank you!