Welcome to Our New Program: One World Youth Project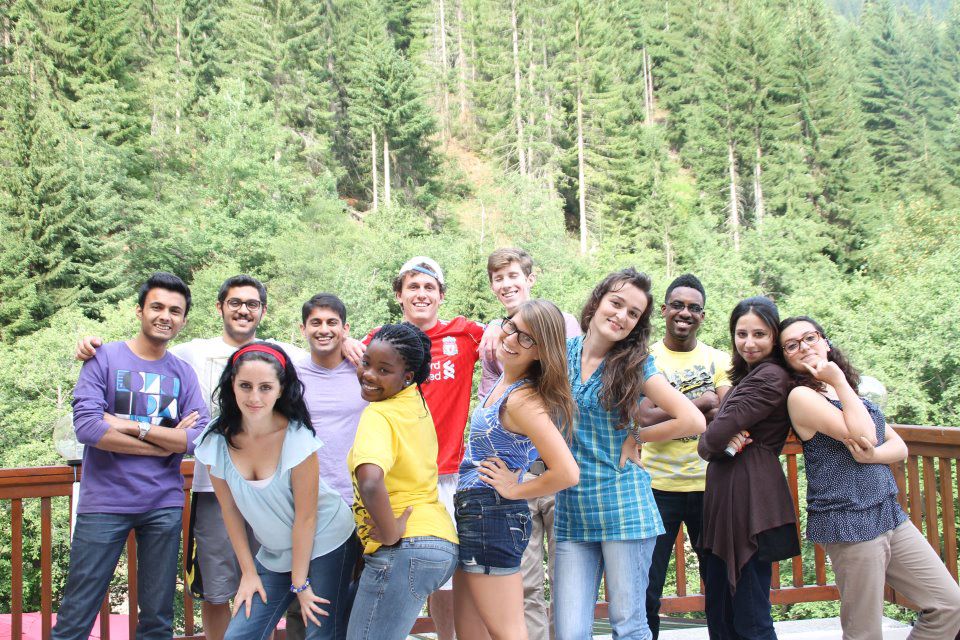 Next year, we will be running a new program called One World Youth Project, and it will be run through our Afterschool program. Two BU students, Emma Briars and Jack Moriarty, were selected to represent Boston University in the One World Youth Project as Project Manager Fellows.
One World Youth Project aims to tackle the challenge of preparing our youth with the global life skills needed to succeed in our increasingly interconnected 21st century society and economy. They hope to do this by partnering with universities to establish innovative service-learning programs to empower university students to serve as cross-cultural facilitators.
The BU OWYP hub has 11 Project Ambassadors who will work in teams of 2 or 3 and go into local Boston Middle School classrooms every week to implement the OWYP curriculum and facilitiate the cross-cultural exchange with our partner hub. They will be making flipcam videos, having skype sessions, sharing photos and discussions as a way to connect and communicate with middle schoolers from across the globe.
Emma and Jack just completed training in Kosovo and are ready to kick off their program here at BU in the Fall! Emma wrote a little blog about her experience that she offered to share with all of us!
"Jack and I had such a great time at the Summer Training Conference in Kosovo.  Back in April, OWYP organized a skype call for us with Onika, one of the PMFs from Guyana, and a few of their hub's PAs. We ended up chatting for an hour just getting to know them and sharing stories about each other's cultures.  That skype call was our first taste at how real the One World Youth Project is and really opened my eyes to how simple cross-cultural exchange can be, but how big of an impact it can have.  At the STC we finally got to meet in person the 10 other Project Manager Fellows (PMFs) from Turkey, Pakistan, Kosovo, Guyana and Georgetown as well as five awesome OWYP staff members.  The week involved workshops on leadership, co-facilitation, community building, social media and technology and they all inspired great conversations and shared ideas for what we could bring back to our own hubs.  When we weren't in workshops we entertained ourselves by romping around the mountains in the beautiful Rugove Valley, talking to local residents, starting dance parties in various Kosovar locations, playing charades and just hanging out enjoying each other's company.  We are all so fortunate to have been given the opportunity to travel across the globe and create these friendships with students from around the world, and the week has made me so excited to get OWYP started at BU!"
Learn more about One World Youth by checking out the following links:
1. Blog: http://oneworldyouthproject.org/day-1-of-the-summer-training-conference/.
2. Youtube Channel: http://www.youtube.com/user/owypstaff.
3. Facebook: http://www.facebook.com/oneworldyouthproject.
4. Twitter: http://twitter.com/OWYP/.
5. Pinterest: http://pinterest.com/owyp/summer-training-conference/.